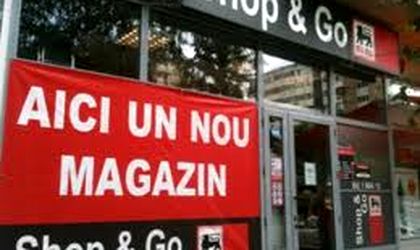 Grocery retailer Mega Image opens today in Brasov its first Shop & Go store outside the capital, the company has announced. This will be the first out of a total of 7 Shop & Go outlets which will be inaugurated this April in Brasov.
Unlike the regular Mega Image supermarket, the Shop & Go units have smaller surfaces.
The company plans to open a total of 10 stores this month, including two Mega Image supermarkets in Bucharest this Wednesday.
Part of Belgian Delhaize, Mega Image has been present in Romania since 1995. The retailer now runs a national network of 209 supermarkets – 139 Mega Image stores and 70 Shop & Go units – the largest in Romania. The stores are mainly located in  Bucharest but also in Constanta, Ploiesti, Pitesti, Brasov, Targoviste and other cities.
Simona Bazavan