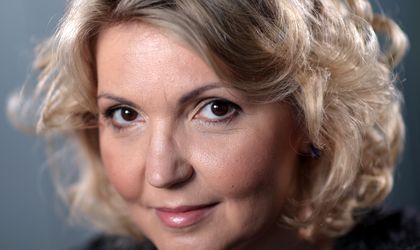 The Meet the WOMAN! Project is aimed for women who are beginning their professional lives, entrepreneurs or those who are specialists in a field. The event comprises business networking events, organized twice a month with themes like personal branding, business promotion and women leaders who achieved excellence in their profession.
The speaker will be Dana Cortina, Porsche Inter Auto Romania General Manager, who will speak about the quality of life depends on the quality of meetings. The event takes place on Tuesday, November 12, at 19:00, at Capital Plaza Hotel, 54 Iancu de Hunedoara Avenue.
Graduate of the Bucharest Polytechnic Institute, Thermic Machines/Engines specialization, Dana Cortina has been running Porsche Auto Inter Romania since 2005. The company is part of the global retail network of Porsche Holding and is a member of the Volkswagen group. Among the five auto centers opened in Bucharest and Timisoara, Porsche Inter Auto commercializes Porsche, Bentley, Lamborghini, Audi, Volkswagen, SEAT and Skoda cars,  all belonging to the Volkswagen German group.
Dana Cortina has started her activity in Romania within Porsche since 1998 as project manager. This year she was awarded the Golden Honour Decoration for outstanding financial performance, during the ceremony of awarding the Honour Decorations for Services to the AustrianRepublic. In May, the company she runs, Porsche Inter Auto Romania, opened in Bucharest the largest centre for premium and luxury brands from Eastern and South-Eastern Europe, Porsche Pipera, following a 15 million euros investment.
EVENT ACCESS
The cost for one event is RON 80 (no VAT/ included coffee break).
You have access to the event only after you received registration confirmation. Women in Business members have priority. You can register here: inscrieri@femei-in-afaceri.ro. For further details phone this number:  0724 345 739.
 Oana Vasiliu