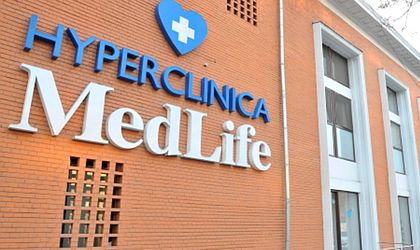 MedLife and "other group entities" have secured a credit of up to EUR 56 million from a group of banks, according to a press release by RTPR Allen & Overy.
The banks involved in the transaction were Banca Comerciala Romana, as coordinator, BRD-Groupe Societe Generale, ING Bank N.V Amsterdam – Bucharest Branch, and Raiffeisen Bank, with RTPR Allen & Overy as legal advisor.
"Considering the fact that this was a financing granted to a company active in the private healthcare sector, and Med Life will use the resources for developing its business and for the consolidation of its position on the Romanian market, we are delighted to have been part in this transaction as legal advisors. We are happy to assist local credit institutions on every occasion, these institutions being one of the important pillars in supporting and developing investments in Romania," said Andreea Burtoiu, counsel with RTPR Allen & Overy.
The law firm has been active in other transactions of the mentioned banks, advising BRD-Groupe Societe Generale on a EUR 65 million financing to Portland Romania Industrial One SRL, ING Bank N.V. in connection with certain amendments to the security package related to a EUR 325 million facilities agreement granted to Euromedic Intermediate Group B.V, and Banca Comerciala Romana and UniCredit Tiriac Bank in relation to the EUR 75 million financing granted for the revamping of two ammonia plants owned by Azomures S.A.
RTPR Allen & Overy's main areas of activity are: financing, mergers and acquisitions, capital markets, insolvency and restructuring, competition, labour law, intellectual property law, litigation and arbitration, and providing advice across a range of business sectors including energy, telecommunications, finance, real estate and the pharmaceutical industry.
Natalia Martian