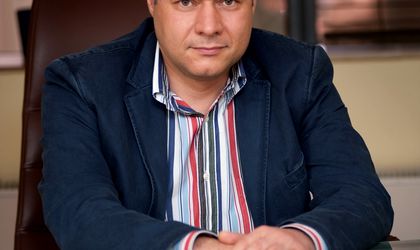 The turnover of MedLife, the biggest private healthcare player in Romania, rose by 21 percent in the first quarter to EUR 17.6 million from the same period of last year, helped by the hospital line that generated 29 percent more business.
The company also posted increased results in the laboratory and clinics segments that grew by 23 percent and 22 percent respectively.
Mihail Marcu, president of the MedLife executive board, said the company will invest EUR 3.5 million this year to extend its network of hyper clinics across Romania.
"This year we are aiming a turnover of EUR 72 million. However, the odds are favorable to reach EUR 75 million, but this difference depends on the macroeconomic developments and the sums we attracted from CNAS (e.n.The National Healthcare Insurance House)," said Marcu. Last year, the company reached a combined turnover of EUR 63 million. Its consolidated and audited turnover hovered around EUR 59 million.
MedLife had over half a million retail customers, which paid in cash, handling around 5,500 patients on a daily average. The healthcare operator added 20,000 new corporate clients and currently has 200,000 subscribers.
As the Health Ministry and CNAS issued ordinances to change the application of the framework contract regarding the attraction of public funds by private players, Marcu warned that certain operators resort to uncompetitive practices to secure financing.
"Through the initial framework contract, it was made clear that all private hospitals will have a common algorithm for attracting these funds – a measure which has been publicly supported by MedLife, and we ended up with a situation in which a joint commission can approve the granting of waivers that dent the competitive environment," said Marcu.  
Marcu called for clear and predictable regulation regarding the attraction of funds from public sources in a move to attract fresh private investments in the sector.
Ovidiu Posirca