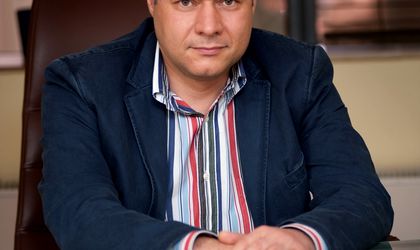 Romania's MedLife, the biggest provider of private healthcare services, registered a turnover of EUR 53 million in the first nine months in line with budget expectations, which is a 16 percent gain on the same period of last year, aiming to register EUR 10 million in profits by year end.
The company increased its third quarter turnover by 17 percent to EUR 15.5 million, supported by gains in the laboratory segment. MedLife registered a 15 percent hike in the number of patients that paid for services in hyper clinics and hospitals to 560,000 persons in the same period.
Mihai Marcu, president of the administration board at MedLife, commented the company seeks to increase its profitability to EUR 15 million in the next two years. He added the healthcare provider increased its market share to 15 percent.
MedLife said its portfolio of corporate clients rose by 52,200 subscribers in the first nine months.
"We want in the contracting for 2014, the CNAS (e.n. National Healthcare Insurance House) and the Ministry of Health to change the current subjective criteria, mainly to scrap the joint committes of the CNAS and the Ministry of Health, which can, with lack of any transparency, to grant exemptions regarding the regulation of the distribution of public funds," said Marcu.
MedLife operates nine hyper clinics, six hospitals and three maternity wards across the country. In addition, the company has 28 generalist medical centers, ten specialized excellence centers and seven pharmacies, in the same time collaborating with 135 clinics.
Ovidiu Posirca