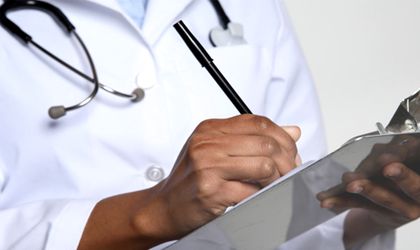 Private health network MedLife posted a turnover of RON 126 million (nearly EUR 28 million) in the first half of the year, 26 percent up on H1. 2011.
The corporate segment was the most profitable, posting a 40 percent growth compared to the first half of 2011. The total weight of the corporate sector in the total revenues of MedLife was 30 percent.
The segment of clinics and laboratories followed, representing 26 percent, and 20 percent respectively, in the turnover of MedLIfe in the first 6 months.
"Given the evolution in the first half, we have real chances of posting a turnover of EUR 60 million by the end of the year and exceed initial estimations, but this also depends on how the dialogue we will have with the National House of Health Insurances turns out. At the moment, we are rather discontent with the way the funds were allocated for 2012 and the way the recipients were selected," said Mihai Marcu, president of the MedLife administration board.
At the moment, the funds provided by the National House of Health Insurances represent 8 percent of the company's turnover.
The difference of 60-62 percent is provided by the retail segment (fee for service) and by the corporate segment with 30 percent.
On the corporate segment, MedLife has 45,000 new subscribers, taking the total base to 200,000 subscribers.
On the retail segment, MedLife's total number of patients was 880,000. Approximately 4,700 people on average visit MedLife's clinics every day.
MedLife is preparing to launch the first emergency private hospital in Romania, which will take place next year.
At the moment, the MedLife network counts 9 hyper-clinics in Bucharest, Timisoara, Brasov and Arad, 8 analysis labs, 6 hospitals in Bucharest, Brasov and Arad (pediatrics, ortopedics and Obstetrics-Ginecology); 3 maternity hospitals in Bucharest and other cities, 28 general medical centers in Bucharest and the rest of the country, 9 specialised centers of excellence, as well as 6 pharmacies under the PharmaLife brand.
Read more about MedLife and other players on the market of private medical services in this article recently published by Business Review.
Otilia Haraga