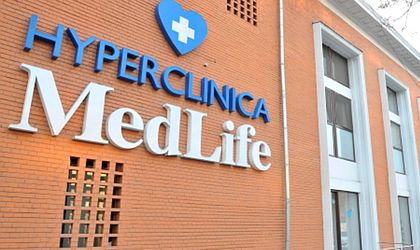 MedLife, a local private healthcare network, announced the acquisition of Diamed healthcare network, active in Bucharest, Braila, Tecuci and Focsani, Mediafax informs. The Diamed company includes five laboratories, two medical clinics, a medical recovery and esthetic medicine center and eight points for blood draw and analysis.
MedLife has thus reached six transactions within a year, after buying the majority package of the group of companies SAMA and Ultratest, respectively the stem cell bank Stem Cells Bank and taking over the medical imaging center Prima Medical of Craiova and two laboratories in Iasi and Constanta. The company intends to continue the expansion this year also.
"2016 will be another year of peak for MedLife procurement, which will be accelerated strongly this year. While last year we completed six local transactions with an investment of over five million euro, this year's budget dedicated to purchases will increase significantly, with the strategy of strengthening the position of national leadership, service portfolio diversification and optimization of existing business segments," said MedLife's chairman of the board, Mihai Marcu.
The Diamed Center Group will be coordinated by one of the former shareholders. Company representatives expect a turnover of EUR 800,000 annually.
After the acquisition of Diamed Center, MedLife will reach a network of 23 laboratories and 32 medical centers distributed in Bucharest and the country.
MedLife works on the market in Romania since 1996 and covers all areas of medical activity: outpatient, hospital, maternity hospitals, laboratories, pharmacies. Currently, it operates 15 hyperclinics in Bucharest, Timisoara, Brasov, Arad, Craiova, Galati, Iasi and Cluj, 23 test laboratories, 10 hospitals in Bucharest, Brasov, Arad, Craiova and Iasi, of which a pediatric hospital, one orthopedic and one obstetrics and gynecology, three maternity hospitals in Bucharest and in the country, 32 medical general medicine centers in Bucharest and in the country and 14 centers of excellence. The company has eight own pharmacies and in collaborates with 140 partner clinics throughout the country.
Natalia Martian