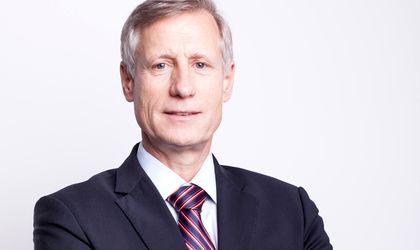 Heribert Kailbach was appointed to manage the sales and marketing operations of MediHelp Romania, according to a press release from the company.
Kailbach has over 30 years' experience in top management sales and marketing positions with international banking entities, and he will be in charge of MediHelp sales strategy and marketing support for the corporate and retail clients. He will report directly to the president of the company.
Prior to being appointed to this new position, Kailbach, originally from Sindelfingen, Germany, held two local positions as vice president of Raiffeisen Banca Pentru Locuinte and deputy general manager of ProCredit Bank S.A., a period during which Kailbach was also a member of the board of directors at AHK (the German Foreign Trade Chamber in Romania), adds the press release.
At the international level, in Europe and Asia, Kailbach held C-level and other key management positions with Bausparkasse Schwabisch Hall, the Postbank Group and the Vereinigte Volksbank AG Boblingen in Germany.
Kailbach holds an MA in Advanced Management within the TOP-General Management Program of BSH in Collaboration with Management Zentrum St. Gallen, an MBA with the Akademie Deutscher Genossenschaften ADG as well as a BA in Business Administration from the Business Administration Academy (VWA), one of the top-ranked educational institutions in Germany.
MediHelp International is a private health insurance provider in Central Eastern Europe and has been present on the market since 1999.
Andreea Tint