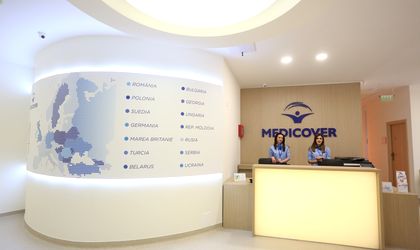 Medicover, a private healthcare operator in Romania, has launched a multidisciplinary clinic in Brasov, following a EUR 400,000 investment, a press release by the company shows.
The clinic, spreading over 500 sqm, provides over 15 medical specialties, a cardiology department and an accredited centre for international vaccinations. Furthermore, the Medicover Brasov clinic claims to be the only private medical unit in the city which can provide bronchoscopy investigations.
Currently, the team of experienced professionals at the Medicover Brasov clinic brings together 20 doctors and will continue to expand.
Medicover Group is a private healthcare services provider in Central and Eastern Europe and offers integrated medical services to patients from 14 countries (Romania, Poland, Sweden, Turkey, Hungary, Germany, Great Britain, Ukraine, Belarus, Bulgaria, Serbia, Georgia, Moldova, Russia), with 100 Medicover clinics, 80 laboratories, 300 collection points, over 6.5 million patients annually and over 12,000 employees.
In Romania, Medicover has been present on the private medical services market for 20 years and has a network of 16 own clinics in Bucharest and the country (Timisoara, Cluj-Napoca, Constanta, Iasi, Ploiesti, Brasov) and a general hospital – the Medicover Hospital, which includes all departments: ambulatory, day care, as well as a wide range of medical and surgical specialties – Oncology, General Surgery, Bariatric Surgery, Orthopaedic Surgery, Surgical Oncology, Plastic Surgery, Gynaecologic Surgery, as well as Maternity, Maternal-Foetal Medicine, Neonatology and Paediatrics.
Natalia Martian