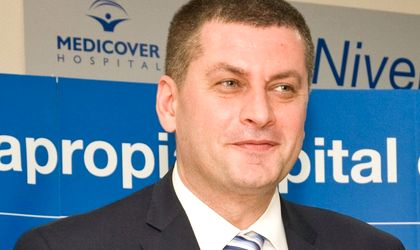 Medicover, the European healthcare organization, has announced today changes in connection with its business in Romania.
Catalina Balan, general manager, who has overseen a change program in Medicover in recent years, including the opening of a 122 bed hospital in Bucharest, ended her turnaround mandate and decided to seek new opportunities.
Whilst the combined business will remain under the leadership of CEO Fredrik Ragmark, internally two business units have been created to enable focused development in each area of the business and a faster more flexible operating structure that will allow for more dynamic customer developments, says the company in a press release, mentioning that this approach has worked effectively in other countries where Medicover operates.
One of the units will focus on driving up sales of insurance and pre-paid solution by acquiring new customers, retaining existing ones and developing new products and services to develop the health market in Romania.
This unit will be headed by group chief operating officer John Stubbington.The other unit will focus on providing care for customers, ensuring clinical excellence and continued development of health services designed to keep customers healthy and provide the best care when they are ill. This division will be headed up by Dr Bogdan Pana (in picture), clinics network & hospital director of Medicover Romania.
"We have developed this way of working in our other businesses and it has proved very successful with us increasing our rate of growth and improving our customer satisfaction. For 2012 we estimate a total group revenue of over 300 million euro. We are confident that following this approach in Romania will see similar results, with an estimated increase for this year of over 20 percent to EUR 45 million for Medicover Romania revenue including Synevo laboratories," said Fredrik Ragmark CEO of Medicover.
In Romania, Medicover has over 100,000 patients each year, employees of the 1,500 client companies or individual clients.
The private network has 11 clinics in Bucharest, Cluj, Constanta, Iasi, Timisoara, Ploiesti and Brasov.
Read more about the plans of private healthcare companies in Romania in this Business Review article.
Otilia Haraga