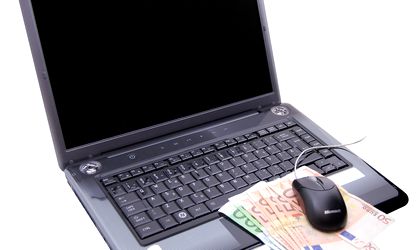 Mediafax Group announced it has taken over a minor share package in 2Parale affiliation network, taking over the shares of Stefan Iordache. The transaction will take place by the end of the year and will be assisted by Biris Goran law firm.
Sergiu Negut, partner at Wanted Transformation, will also become a minor shareholder and member of the board. Dorin Boerescu will remain CEO and major shareholder in 2Parale.
"Ecommerce is a strategic direction for Mediafax Group, it is an important component of our transformation strategy from a classical media company to one adapted to our times," said Orlando Nicoară, general manager of Mediafax Group.
"The partnership with Mediafax is a natural stage in the 2Parale evolution, given the position that both companies have on their corresponding markets. Together, we will intensify the efforts to educate the market and grow the portfolio, consolidating our position on the performance marketing market, both in affiliation and in pay-per-click. Apart from the strategic association with Mediafax, we are leading advanced talks for attracting growth capital- the opportunities are great and we wish to take care of the very good moment in which we find ourselves," said Boerescu.
The websites in the Mediafax Group portfolio have more than 6 million unique visitors every month.
2Parale is the first affiliation network in Romania and Bulgaria, with a portfolio with more than 275 companies such as Elefant, OTP Bank, Provident, evoMAG, Fashion Days, RCA-ieftin.ro, F64, Miniprix and TinaR and more than 26,000 affiliates who generated sales of more than RON 62.6 million.
The Mediafax Group portfolio includes 26 brands, including Ziarul Financiar, Mediafax, Business Magazin, Pro Sport, The One, Ce se întâmplă, doctore?, Glamour, gandul.info, Pro Motor, Playboy, GQ.
Otilia Haraga