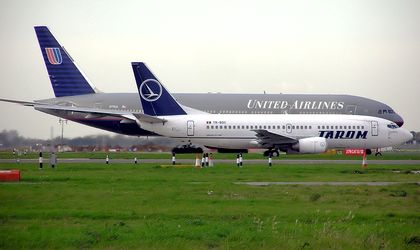 Digi 24 informs that Tarom will introduce Bucharest-Beijing direct flights on September 16, 2014. Tickets will cost approximated EUR 600 and the trip will last 9 hours, compared to the average trip length there is now, 12 hours, which is due to connecting flights.
It's been 11 years since Tarom connected Romania and China directly. Resuming the flight route is an investment made by authorities to Chinese businessmen to encourage them to invest in Romania.
Tarom will operate the route with the help of the biggest aircrafts in the Romanian carrier's fleet: Airbus A310. Although they pack the most seats, they are also the most inneficient and carry the biggest expenses in terms of fuel and maintenance, which means the route may wind up below profitability.
Deputy minister Liviu Dragnea previously announced on March 24 that Bucharest-Beijing-Bucharest flights will be resumed, possibly in June or July. Romanian authorities rekindled their efforts to attract Chinese investors for Romania's infrastructure and energy sectors. According to the Romanian prime minister, the Chinese will invest around EUR 6 billion in nuclear energy, partly to support group 3 and 4 of an already existing power plant at Cernavoda and partly to construct a new power plant at Tarnita.