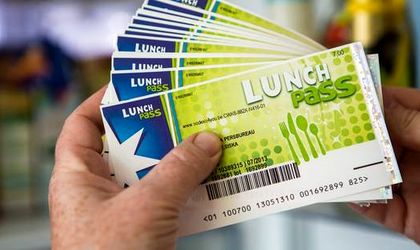 According to a study by Accace, the main benefits that employers grant employees are meal vouchers, health insurance or subscriptions to private clinics or additional annual leave.
Other common benefits include cell phones, teambuilding programs, laptop, reimbursed transportation expenses, gifts for children on various occasions (June 1, Christmas) and training programs. Depending on the size of the organization, its profile and location, there may be specialbenefits such as: subscriptions to gyms, snacks or drinks for free, voluntary private pension, private life insurance, discounts on merchants' or partners' products or services, flexible working hours, facilities for recreation (relaxation room, ping-pong, billiards, massage chairs, etc.), free parking or medical insurance on trips abroad for both employees and family members.
Meal tickets are among the most common non-wage benefits, not only in Romania, but also in countries such as the Czech Republic, Hungary, Poland and Slovakia. The exception is Ukraine, where there is no possibility for employers to provide employees with classic meal vouchers. Instead, they offer employees a personal allowance for food, with a variable limit depending on the employer and industry.
"In Romania, starting May 2015, the value of meal vouchers was increased from RON 9.35 to RON 9.41, without it being truly felt by employees.
Unlike Hungary, where meal tickets are a benefit on which both income tax and social contributions apply, in Romania meal vouchers provided by employers are only subject to income tax of 16 percent.
In Poland also meal vouchers are subject to income tax only, 18 percent, but if the employee's annual income exceeds PLN 85,528 (EUR 20.500) a new tax rate applies over this threshold, 32 percent.
In the Czech Republic and Slovakia meal tickets are not subject to income tax nor social security contributions. In practice though, the employer bears 55 percent of the meal ticket value, the maximum deductible amount, and the remaining 45 percent is borne by the employee," said Andreea Paun, payroll superviser for Accace.
Most countries at regional level also use the electronic meal vouchers system. In Poland, they have been awarded on electronic support since 2004 and in Hungary since 2012. In the Czech Republic they are granted in this form since September 2013, while in Slovakia meal vouchers can be given electronically, but it is still not a widespread practice.
In Romania, the concept of electronic meal vouchers was introduced in late 2013 and subsequently in February 2014 came into force a law allowing the use of meal cards. Nearly a year later, in January 2015, law enforcement norms have been published, but so far employers have not started applying the practice.
Flexible benefit programs are increasingly popular in the region. In Hungary there are so- called "cafeteria" programs, which are a flexible form of benefits provided by employers. This system is similar to a menu of benefits from which the employees can choose what they want, within an annual budget limit.
Romania has some companies that choose to offer flexible benefit packages, but their number is still small.
One other benefit that is not yet widely used in Romania is the service of "kindergarten / nursery in the workplace". In the Czech Republic employees' children can go to kindergarten or nursery at their parents' workplace. This way, employees are more motivated, absenteeism is reduced, creating a balance between career and private life.
"The utility and attractiveness of a benefit depends on several factors, including age, education, marital status, family. For example, for young employees holiday vouchers would have a greater impact, as compared to workers who have children, who would appreciate more receiving support for education or kindergarten / nursery in the workplace.
It should be emphasized that benefits are just one of the components of the reward programs an employer should have. An effective program should be seen as a total reward system that includes all five key elements designed to increase employee involvement and commitment to organizational goals, namely: compensation, benefits, balance between work and private life, performance and recognition and, not least, development and career opportunities," concludes Andreea Paun.
Accace is an outsourcing company with over 250 professionals in offices in seven countries in Central and Eastern Europe. It currently has a portfolio of over 1,400 international customers.
Natalia Martian