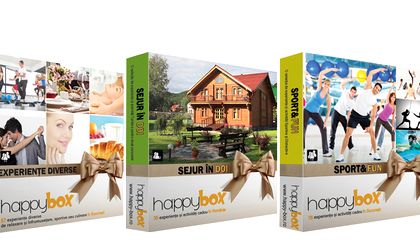 International fast-food chain McDonald's has appealed against the registration of the happybox brand in Romania, arguing that the name is too close to "Happy Meal". The similarity creates confusion, while the kids menu was introduced in 1979 and has become a well-known McDonald's trademark, and the Romanian entrepreneur actually benefit from the name confusion.
The Romanian businessman Marius Avram created the happybox business and registered its brand in April 2013, two months after the official launching. The dispute has gone already to court, where judges decided that they have different activities and can't be mistaken. Currently, McDonald's appealed the court's decision.
"Besides the word 'happy', I cannot see any other common element with McDonald's Happy Meal. It is a pity that such actions come from large corporations, to intimidate and to discourage Romanian entrepreneurs," the happybox founder said. Through happybox, the entrepreneur sells gift boxes and vouchers for different categories of buyers, for those aged between 18-45 years old, not for children. Moreover, the products are available online and in some bookshops, therefore can't be mistaken by children or parents.
Contacted by BR, the officials of McDonald's Romania argued that "McDonald's can't comment on legal proceedings that are underway. McDonald's has invested in Romania over EUR 120 million, having 4,000 employers in 67 restaurants nationwide. The approach we are talking about is a normal legal procedure in such situations."
Oana Vasiliu