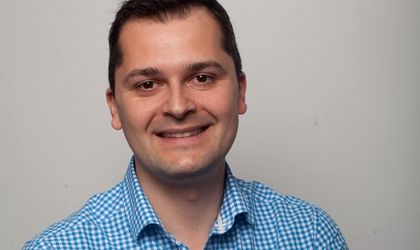 With over 12 years of experience in the media, in the UM team in Romania, Victor Croitoru is now CEE Regional Strategy Director for IPG Mediabrands, according to a McCann Romania statement.
IPG is a global media group present in 127 countries, comprising the media agencies UM, Initiative and BPN.
In his position as a regional strategy director, Croitoru will have a coordinating and support role within Mediabrands for UM, Initiative and BPN agencies, focusing on strategy, planning, intellectual property and creation for group customers in Central and Eastern Europe.
"I am extremely happy that a new member of McCann Romania was promoted to a position with regional responsibilities. Victor's appointment in a regional position comes shortly after the appointment of Adrian Botan as Global Executive Creative Director for the Nestle brand. This does nothing but reaffirm that McCann Erickson Romania is a centre of excellence within the network. We work successfully for regional customers who represent a major proportion of group revenue, we coordinate important projects for them, rewarded with international awards for efficiency and creativity. We are proud of the results we have as a group, locally and internationally and I am especially proud of the McCann Erickson Romania team," said Sagit Tzur-Lahav, CEO of McCann Erickson Romania.
Victor Croitoru is a graduate of Marketing and holds a Communication Masters. He has over 12 years of experience in UM Romania, his last position within the agency being planning director, responsible for the implementation and supervision of media strategies for the entire customer portfolio.
The UM Romania team has an extended range of awards, including 21 Cannes Lions awards, Effie, Golden Drum and Eurobest Awards and the Oscar for Productivity offered by Coca-Cola Europe.
UM Romania, a division of IPG Mediabrands international network is one of the largest media agencies in Romania in terms of turnover, offering a full range of custom media services. Among the agency's clients are Coca-Cola, Julius Meinl and Goodyear at an international level, and in Romania there are Coca-Cola, Vodafone, Dedeman, KFC, Pizza Hut, Julius Meinl, Caroli, Kandia Dulce, Goodyear and Polimark. The agency is part of the communication group McCann WorldGroup Romania.
McCann Romania includes agencies part McCann Bucharest, Momentum, UM, McCann PR and MRM Worldwide. At international level, it is part of McCann WorldGroup, an advertising network with offices in 205 cities in 132 countries.
Natalia Martian