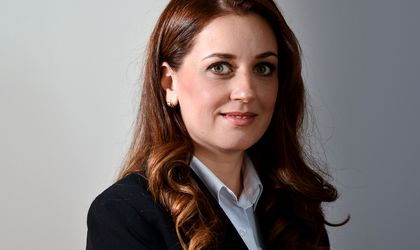 Mazars, an integrated and independent international organisation specialising in audit, accountancy, tax, legal and consulting services, announced the appointment of Ella Chilea as its new audit & financial advisory director in Romania.
Chilea previously held the position of senior audit manager with Deloitte Romania, where she worked for 14 years. She has extensive experience in performing audit and assurance engagements, advisory projects and due diligence projects for both Romanian companies and large international groups from industries such as oil & gas, telecommunications, retail and manufacturing.
The new audit & financial advisory director is member of the Association of Chartered Certified Accountants (ACCA), the Chamber of Financial Auditors of Romania (CAFR) and Body of Expert and Licensed Accountants of Romania (CECCAR). She holds a MSc degree in Auditing and Managerial Accounting from the Bucharest University of Economic Studies.
The company also realeased its financial results, with local revenues increasing 5 percent in the financial year 2014-2015 (ending August 31, 2015). According to the company, this was mainly due to a growth of more than 15 percent of the tax advisory and the launch of its new financial advisory service line.
At group level, the company ended the fiscal year with revenues totalin EUR 1.25 billion, a 15.9 percent increase year on year.
In December 2015, Mazars finalized a merger with Chinese audit firm ZhongShen ZhongHuan, to create a full-service firm with the ability to support clients in 77 countries. This merger will bring together more than 1,800 professionals, including 83 partners, from 15 offices across mainland China. The company also completed mergers in Germany, Australia, Mozambique and Cyprus in 2015. Locally, Mazars merged with Romanian tax firm Adevaris in 2013.
The group is active in Romania for 20 years, with a team comprising 150 professionals.
Natalia Martian