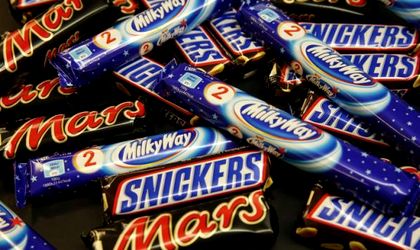 Mars Romania announced on Tuesday that it will be withdrawing from the market some lots of its Snickers, Mars, Milky Way and Celebrations products following the identification of a plastic piece in such a product manufactured in the Netherlands, reports Mediafax.
As of this moment, there have been no complaints registered in Romania regarding the issue, Mars having received "a single complaint from a consumer," according to a press release from the company, as cited by Mediafax.
The products in question are the 8-gram miniature versions of Snickers, Mars, and Milky Way, the multipack 4×50 gram Snickers and Mars, and the 220 and 400 gram Celebrations. The products that are to be withdrawn were all produced in the Netherlands.
All the other kinds of chocolate distributed by Mars Romania will continue to be available and safe for consumption, says the company, as cited by Mediafax.
Andreea Tint