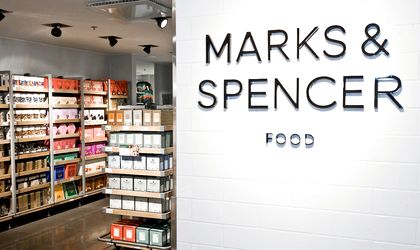 Marks & Spencer (M&S), one of the leading retailers in the UK, announced on Wednesday the introduction, in premiere on the Romanian market, of the M&S Food division, which comes with the opening of the company's latest clothing and food store within Plaza Romania shopping center in Bucharest. The store's launch will take place on Thursday, May 7, at 10 am.
The new store covers an area of ​​1,600 square meters and offers food and wine in the Food section, in addition to the collections of clothes and accessories for women, men and children. M&S Food launch on the Romanian market is the result of the increasing demand at international level for the company's food division. Currently, Marks & Spencer Food is present in over 30 countries worldwide.
Also this month, M&S will open another clothing and food store, with a total area of ​​1,650 sqm, located in Mega Mall shopping center in Eastern Bucharest. Moreover, this fall the retailer will expand and modernize one of the existing stores in Bucharest, so that through the completion of these projects, the ​​M&S total retail area in Romania will increase by 30 percent.
Staff