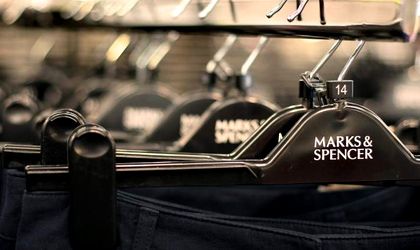 British retailer Marks & Spencer will close down its stores in AFI Cotroceni and Sun Plaza in January, February respectively. At the same time, the company will open two new stores in Mega Mall and in Plaza Romania.
In April, Marks & Spencer is planning to inaugurate a 1,650 square meter store in the Mega Mall commercial center, located in Eastern Bucharest. That same month, another unit with over 1,600 square meters will be opened in a shopping mall in Bucharest and according to information on the real estate market the mall in question is Plaza Romania.
"The new stores will replace the smaller M&S units in AFI Cotroceni and Sun Plaza (…) Further details regarding the openings will be announced after signing the lease contracts. After finalizing these investment, the total retail surface of M&S in Romania will increase by 30 percent", according to a press release from the retailer.
Employees will be given the opportunity to move to other stores and the total workforce should increase by 20 percent by the end of the year.
The company is also planning on expanding one of the other two M&S units in Bucharest (Baneasa Shopping City and Bucharest Mall) by 500 square meters.