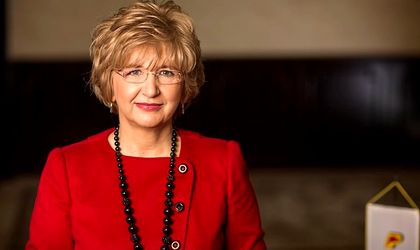 Romanian Mariana Gheorghe, the CEO of oil and gas company OMV Petrom, was again included this year in Fortune magazine's top of most powerful women in the EMEA region, which is led by  Ana Botin, president of Santander Bank in Spain.
Mariana Gheorghe climbed from 27 to 19 position in the last year.
Mariana Gheorghe, 56, has been CEO of OMV Petrom for six years, a period in which the company has substantially improved its financial performance. Its 2011 net profit grew by 72 percent to RON 3.75 billion (over EUR 800 million), while the sales moved up by 21 percent to RON 22.6 billion (close to EUR 5 billion).