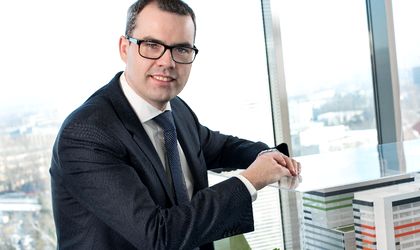 Starting January 2016, Marcin Lapinski, currently managing director of Skanska Property Romania will occupy the similar position within Skanska Property Hungary. Also, Zoltan Linczmayer and Aurelia Luca will fill the new positions of country directors for Hungary and Romania.
Zoltan Linczmayer, former managing director of Skanska Property Hungary, will be appointed country manager for Hungary, while in Romania, Aurelia Luca will occupy this position, currently being leasing & marketing manager.
Hungary and Romania are two major countries in the company's 2020 business plan, according to Skanska representatives. Market offices in both locations are increasing steadily in terms of new supply volumes in the market, of floor space and quality of supply. According to CBRE, similar results can be expected in the second half of 2015, while JLL forecasts new deliveries of 2016 can reach the highest level since 2010.
Skanska is very active in both Budapest and Bucharest. So far, the company delivered six office buildings in Budapest, and the seventh project Nordic Light is presently under construction. Meanwhile, the Bucharest Court Green project shows good results, its first building being fully let, while the second presents an 80 percent occupancy level. The company also purchased land in the central-west of the capital for future projects in Bucharest.
Skanska Romania is a developer and manufacturer of environmentally friendly office buildings. The company started its activity in Romania in 2011 and is part of Skanska Group. Headquartered in Stockholm, Sweden, Skanska Group has 58,000 employees worldwide in 11 countries in Europe and the United States. Revenues in 2014 totaled SEK 145 billion (EUR 15.64 billion).
Natalia Martian