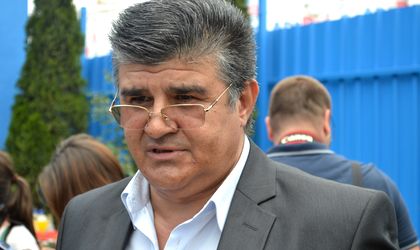 Starting March 1, Marcel Barbut will resume the role of CEO of AdePlast, Romanian producer of construction materials, according to a company press release. In 2015 the company registered exports of over EUR 4 million, a turnover of RON 305.7 million (EUR 68,388,874) and a net profit of RON 13 million (EUR 2,908,515).
Bogdan Pirvu, the man Barbut is resuming the CEO position from, spent three years as head of the paint division of Adeplast and the last year as company CEO.
In 2015, the company's exports went over EUR 4 million, supported by the ETAG European certificates. "A great plus for AdePlast is represented by exports to England, which started just in 2016, even though it was in the works from 2015," says the company press release. Alex Barbut (the oldest of Barbut's sons) and his team were the ones who succeeded in bringing in the export total mentioned above. He is also in charge of the local retail.
Moreover, last year the company implemented a new management and stock management computer system, which Barbut senior did together with Thomas Barbut, his middle son. "From 2016, he is the integrated projects manager for AdePlast, a key position, new for us, and extremely useful," said Barbut senior.
As for what the company aims for this year, "the two-digit growth for 2016 is almost a certitude, but it is important to keep and even raise the profit margin, now that we are well-position at the top of the internal hierarchy of thermal systems producers, with the almost 1 million meters cubed of polystyrene sold in 2015," explained Barbut senior. "This year, we want to go over the million, but within profit margins that are healthy for the business," he added.
Barbut senior also stated that he plans on "turning the second Marcel Barbut (20 years old), present in AdePlast, into a CFO, this being the subject he's studying at the university." Furthermore, "we will form a CEO from the family, that's clear," he added, according to the press release.
Andreea Tint