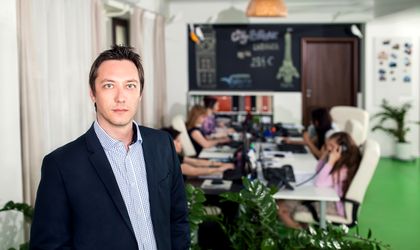 Almost simultaneously, the biggest players on the local online travel market, Vola.ro and Paravion.ro, announced the transactions of the year. Vola.ro sold a significant stake to 3TS, one of the biggest investment funds in Romania. And Paravion.ro bought Bavul.com, a major online travel agency in Turkey.
By Fulvia Meirosu
These were somewhat predictable moves on a very fragmented online travel market, where there are too many players, say pundits. In fact, some commentators argue that the local market is too small – or put the other way around, the global one is too big, as an online travel agency is accessible to any traveler in any market. A would-be tourist can reserve, from Bucharest, a table at the most exclusive French restaurant, through LaFourchette.com (owned by TripAdvisor); read up on the best hotel for couples only in the Caribbean on TripAdvisor and make a reservation on Booking.com; and buy a plane ticket from Vola.ro or directly from Alitalia.com.
However, a local traveler could not book a domestic flight in Turkey on Bavul.com (Bavul is the Turkish word for "suitcase") because the website is in Turkish only: it has been and will continue to be aimed at the Turkish market, which is a really large one. Remus Visan (photo down), CEO of Paravion.ro, says this is exactly why the firm, after a year of negotiations, bought the Turkish travel player. Paravion.ro initially tried to enter the Turkish market – the largest in the region – with its own brand, but was not successful. It then decided to go with the well known local brand Bavul.com, a business with 300,000 users.
Bavul.com was set up in 2011 by Turkcell, the leader of the telecom market in Turkey, with more than 35 million customers, as a bonus service. But because the travel business is completely different from telecom business, and the profit margin is very small, Turkcell decided to sell. Word reached the Spanish investment fund GED Capital, active in Turkey and also in Romania as the owner of Paravion.ro. What the managers of Paravion.ro were hoping for at the beginning was a merger with Bavul.com, but it was ultimately an acquisition, says Visan, who travels almost weekly to Istanbul to make sure things are moving in the right direction. The aim is to lift Bavul.com into the top ten Turkish travel players (for which the CEO is counting on the domestic flights segment), to serve the Turkish expat communities and to become a gateway to the tempting Middle East market.
These are Visan's long-term plans. The short-term ones include a EUR 40 million turnover in 2015 and nurturing baby no. 1, Paravion.ro. Considering that pundits say the next big thing on the local travel market is selling package holidays, and that to let customers build their own package – as Expedia does – is pretty expensive, Paravion.ro's target for this year is to become the biggest online retailer of charter holidays. "Probably few people remember what we did ten years ago: we took a slice from the offline plane tickets market, and the slice got bigger and bigger. Now we will do the same with the package holiday market," said Visan.
Paravion.ro started its regional expansion in 2013, and now has a significant presence in Bulgaria and Cyprus. But these markets could not compare with Turkey's dimension and huge potential, says the CEO.
"We are interested first in improving our platform and in diversifying the range of products available on Bavul.com, which has until now focused on selling plane tickets. There is a clear synergy, taking into account the investments recently made by Paravion.ro in the area of package holidays, which will help Bavul.com diversify its offer in Turkey. We also see an interesting collaboration in the mobile area: Bavul.com,with Turkcell, was a pioneer in developing a mobile application, used by 300,000 clients," said Visan.
"In 2014, the regional expansion of Paravion.ro generated a 60 percent increase in the business. After the acquisition of Bavul.com, Paravion.ro expects revenues of EUR 40 million for the entire 2015, a faster growth rhythm than in 2014. Besides, the Bavul.com brand could help us to enter on other neighboring markets very soon and the Paravion.ro brand will be used in Central, Eastern and Western Europe," said Juan Antonio Carrasco Ferrer, CEO of Paravion.
Since 2010, Paravion.ro has belonged to GED Capital investment fund. That year Paravion.ro became part of the Happy Tour travel family and last year regained its liberty. Founded in 1996, GED is one of the oldest private investors active in Romania. Since the beginning, it has raised funds of EUR 500 million, and at the moment the company administrates four funds in Eastern Europe and the Iberian Peninsula, with a portfolio of 23 companies.
Commentators say that local online travel players cannot reach regional or global size without the help of the investment funds. 3TS, a private equity and venture capital fund, invested EUR 5 million this spring in Interactive Travel Holdings (ITH), the owner of Vola.ro, the biggest online travel agency in Romania, and its sister from Poland, Fru.pl. Pundits had expected the move, as Vola.ro had been looking for an investment fund partner for a couple of years.
"We plan to use the investment to develop the tech platform and consolidate our position on the market, by accelerating the marketing investments and analyzing opportunities on other markets," said Daniel Truica (photo up), founder and managing partner of Vola.ro, adding that the main reason for looking for an investment fund was the pipeline of projects the company has and its desire to develop them as fast as possible. He estimates a turnover of EUR 40 million for 2015, similar to Paravion.ro, which would mark substantial growth, from the EUR 23 million turnover in 2014.
"This investment will help us develop our online platform and strengthen our position on the market, but more importantly, it gives us the possibility to look beyond Romania and Poland towards international expansion," said Michał Wrodarczyk, executive director of Interactive Travel Holdings.
3TS representatives say that due to a very fragmented online travel market in Central and Eastern Europe, ITH will be able to play a major role in the unavoidable consolidation of the market with the help of this investment. Over time 3TS Capital Partners has invested in many Romanian startups, all related to the tech and online area, including Avangate, LogMeln, Internet Corp (the company that owns Wall-street.ro) and recently Universal Online Promotion (the company that owns elefant.ro, one of the largest online retailers).
Founded in 2007 by Truica and two Polish partners, Vola.ro focused at the beginning only on selling online plane tickets. In time the agency diversified its range, adding all related services: hotels, insurance, rent-a-car, corporate services, city breaks and package holidays.
From a strategic point of view, says Truica, there is no difference between city breaks and package holidays. There are opportunities across the whole range of travel packages and Vola.ro's target is to build products dedicated both to city break and charter holiday customers. Until now, Vola.ro has focused more on city breaks, as they were a natural follow-up to the products the company already had in its portfolio (flights, hotels, insurance). But in the near future the company is planning to bring to the spotlight on package holidays and to improve the product. "We think we can become a good distribution channel for Romanian tour operators, due to our strong points in the travel retail sector," said Truica.
Speaking of city breaks, in March, Rome, Istanbul, Malta, London and Venice were among the most sought after destinations through Vola.ro. At Easter, Romanian holidaymakers were split between religious destinations, such as Rome, Athens and Jerusalem, and fun destinations, such as Amsterdam and Dubai. The average price of a city break for such destinations was EUR 470, while the starting price for a Vola.ro city break is EUR 179.
"I think that migration towards online sales will be visible on more and more segments of the travel industry. Obviously, plane tickets are more standardized and easier to sell online, but there won't be many segments immune to clients' desire to research and book online. And because of that trend, the local travel market will develop solutions destined to satisfy customer demand," said Truica, adding that he is already seeing shy attempts at innovative products. He thinks the regional market will further consolidate, following the Western European trend.
Tripsta and Airtickets, a regional merger
– Also this spring, Tripsta and Airtickets, both online travel players, announced their merger. The move marks a significant change in the hierarchy of the main European players: the company that emerged is the largest online travel agency in South-East Europe, and one of top five players in Europe.
– The company is the biggest online travel agency in Greece and will generate sales of EUR 500 million. In March, the two firms had a combined traffic of 4.75 million visits to their websites, sold more than 200,000 plane tickets and registered more than 160,000 reservations.
– The two companies have offices in Greece, Russia, Romania, Poland, Turkey and Brazil. Αirtickets started its activity in 2000 and was the first Greek travel company to offer online reservations.
Tables – Global mergers
The last two years have seen a wave of acquisitions on the US market, with Expedia and Priceline becoming the biggest players. The consolidation of the market happened at a faster pace than before and the trend has spread to Western Europe.
According to Euromonitor International, the value of the global travel industry last year was USD 1.3 trillion. Expedia's share is 6.3 percent, compared to Priceline's 4.9 percent.
Expedia acquisitions
2015
Orbitz                USD 1.6 billion
Travelocity       USD 280 million
2014
Wotif                 USD 658 million
Auto Escape    USD 85 million
2013
Trivago            USD 632 million (62 percent stake)
Priceline acquisitions
2014
OpenTable      USD 2.6 billion
Buuteeq          undisclosed
Hotel Ninjas    undisclosed
Qlika               USD 3 million
2013
Kayak              USD 1.8 billion
TripAdvisor acquisitions
2014
Viator               USD 192 million
VacationHomeRentals           undisclosed
Tripbod            undisclosed
LaFourchette  undisclosed
My Table         undisclosed
Restopolis       undisclosed
Lens                 USD 11 million
2013
TinyPost          undisclosed
Jetsetter          undisclosed
CruiseWise     undisclosed
Niumba           undisclosed
Gate Guru       undisclosed
Oyster             undisclosed
Source: skift.com