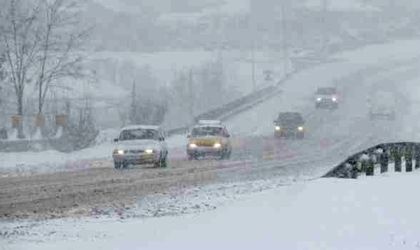 The Romanian Ministry of Foreign Affairs (MAE) warns Romanian citizens who are planning on travelling to Bulgaria or Croatia to take into account the harsh winter conditions as both countries are under a code yellow warning against snowfalls and blizzards.
"The Bulgarian National Meteorology and Hydrology Institute has issued for the 5th of January, 2016, a code yellow for snow, sleet and strong winds for the Blagoevgrad, Haskovo, Yambol, Burgas, Varna and Dobrici counties", says the MAE website.
Zagreb and the eastern region of Croatia have been under a code yellow warning for snowfalls since Saturday. "There is also a code orange meteorological warning for heavy snowfalls in the central and western parts of the country, the Gospic and Karlovac regions. In the Adriatic areas Istria and Dalmatia, there will be a code yellow for strong winds", further says MAE.
As of 12.00pm today, there are no closed highways, railways or airports, but traffic is happening under winter conditions. Therefore, MAE recommends that drivers equip their vehicles accordingly before journeying abroad and those who are caught in traffic, facing emergency situations, should call 112. "Preventatively, it is recommended that vehicles be equipped appropriately for driving under winter conditions and, most importantly, throughout the night there should be enough fuel and food provisions", specifies MAE.
For further information, check the travel conditions section of the MAE website.
Andreea Tint