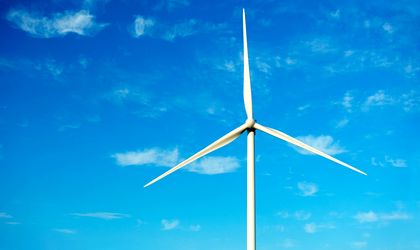 Austrian oil major OMV Petrom has inked a deal to sell its Dorobantu wind farm to Transeastern Power B.V. – a limited liability company registered in the Netherlands, a wholly owned subsidiary of Transeastern Power Trust, for EUR 23 million.
The transaction will be concluded by the end of the year, pending regulatory approval from the Competition Council. Transeastern Power Trust was founded in 2014 and is listed on the TSX Venture Exchange in Canada. The company has a portfolio of renewable energy investments.
"OMV Petrom's strategy as an integrated oil and gas group is to concentrate on core activities. More specifically, in Downstream Gas, the focus is placed on consolidating the leading position on the gas market, on maximizing the benefits of the integrated gas and power business model and on regional expansion. Wind power activities are not part of the strategic directions," said OMV Petrom in a statement.
The company had announced its plans to sell the wind farm, which has a production capacity of 45MW, at the beginning of 2016.
Last year, the wind farm had an output of 0.08TWh, receiving some 128,000 green certificates that can be sold starting January 2018.
The oil company said the Dorobantu wind farm represented less than 1 percent of its operating result and assets, while the power output accounted for around 3 percent of the group's total production.
OMV Petrom shares were up 2.1 percent to 0.3155 on the Bucharest Stock Exchange (BVB) on Thursday evening trading.
Romania's renewable capacity stands at around 3,000 MW, according to OMV Petrom data.