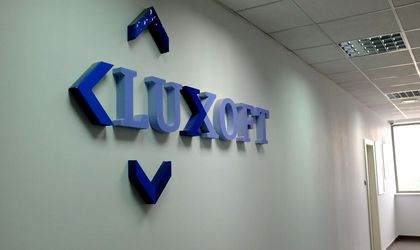 Luxoft Holding, Inc., software and IT solutions provider, announced it is expaning its Romanian team by employing 20 IT specialists in the division of Data Services, dedicated to projects in the financial area. Prospective employees will join the team of over 350 engineers who develop IT solutions for investment banking clients in the financial sector.
The Data Services division provides technology solutions and support for global operations of investment banks, as well as front office activities, credit and legal compliance. The applications developed and implemented by this division facilitate strategic distribution of reference data, allowing customers operation streamlining.
In the Division Data Services, Luxoft Romania seeks to employ IT specialists in positions of Web Developer, SQL Developer, Business Analyst and Senior Java Developer. These involve working skills for technology and IT languages, such as HTML 5, CSS, MS SQL, Java, Linux and advanced knowledge of English.
"Projects in the financial area experienced a sustained development, therefore the hiring pace in these teams is also increasing. We expect this trend to be maintained in the next period. Our goal is to deliver the projects we develop for our existing customers at the highest standards and to attract new projects in our portfolio," said Bogdan Pelinescu, Luxoft Romania CEO.
In Romania, Luxoft develops software solutions for global clients in the financial sector since 2012.
Luxoft Group has over 9,000 employees in 27 offices in 15 countries in North America, Mexico, Western Europe and Eastern Europe, Pacific Asia and South Africa. It is registered in Tortola, British Virgin Islands, the centre has operations in Zug, Switzerland and is listed on the New York Stock Exchange.
Luxoft entered the Romanian market in 2008 with the acquisition of ITC Networks, one of the largest and oldest telecom software companies in the local market. Luxoft Romania has 1,400 employees and provides product engineering and application development for clients in the telecom, financial and automotive fields.
Natalia Martian