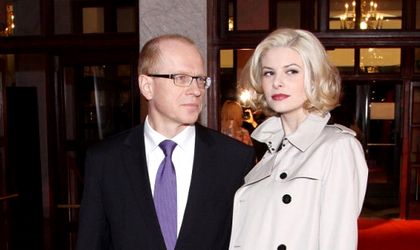 The board of the governors of the Bucharest Stock Exchange (BSE) has appointed Polish Ludwik Sobolewski, 47, as general manager, in a move to strengthen the local capital market.
Sobolewski was president and CEO of the Warsaw Stock Exchange (WSE), the biggest bourse in the region, between 1996 and 2012. He was suspended in December "for compelling reasons" by a management board meeting. Prior to this position, he was for several years executive vice-president of the National Depositary (and Clearing House). He was also chairman of the Supervisory Boards of The National Depository for Securities, The Polish Power Exchange and BondSpot.
According to media reports, the WSE president pressured companies listed on the bourse to finance a film called The Curse of the Pharaoh, which would feature his girlfriend. He rejected these allegations.
Adam Maciejewski was named the new president of the WSE. He is the third president of the WSE, which was founded in 1991.
"We believe that the arrival of Mr. Sobolewski will give a signal of confidence to shareholders, local and foreign investors, that we are determined to transform the BVB into a regional-class player," said Lucian Anghel, BSE president.
Sobolewski graduated from the Jagellonian University in Cracow in Poland and from Université Panthéon-Assas in Paris. He holds a PhD in law.
He was decorated twice with the Cross of Polonia Restitutia – one of the highest Polish medals – for developing the Polish capital market.
His appointment is pending confirmation from the Financial Supervisory Authority (FSA). Sobolewski is replacing Victor Cionga, who was revoked by the BSE board after 7 months. According to media reports, Cionga was suspended for attempting to restructure the BSE group of companies.
Ovidiu Posirca
Photo source: http://www.filmneweurope.com