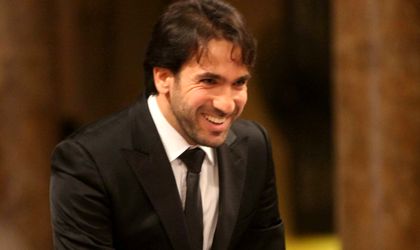 Wednesday, February 17, brings to the stage of the Radio Hall an evening dedicated to Mozart and Beethoven under the baton of Lubnan Baalbaki, permanent conductor with the Lebanon Philharmonic Orchestra.
The evening will open with the overture of the opera Don Giovanni by Mozart, an opera based on the legend of the seducer Don Juan, and will end with the First Symphony by Beethoven, a work which is said to have been created under the influence of his predecessors whom he admired, Haydn and Mozart. Horia Mihail, a piano player well known for his "Travelling piano" national tour, will be playing Concerto 17 in G major for Piano and Orchestra by Mozart.
Born in Beirut, Lebanon, in 1981, into a family of artists, Lubnan Baalbaki began to study violin and lute at 14 years at the National Conservatory of Music in his hometown of Saint-Esprit, continuing with the University of Kaslik. During a visit to Romania he met his mentor, Petre Sbarcea, and joined the preparatory year at the Academy of Music "Gheorghe Dima" in Cluj-Napoca in 2004. He obtained a degree in orchestra conducting in 2009 and continued with master studies at the National University of Music in Bucharest, in the class of Horia Andreescu.
Horia Mihail has performed over a thousand times with most symphony orchestras in Romania and held concerts, solo recitals and chamber music in 18 countries on 4 continents. Since 2009 he is the soloist of the Radio Orchestras and Choirs.
The concert can be heard live on Radio Romania Cultural all frequencies and Radio Romania Musical from home and live streaming on the Internet at www.romania-muzical.ro and www.radioromaniacultural.ro.
Tickets are available on www.eventim.ro, in Germanos, Orange, Vodafone, Domo, Carrefour, Carturesti, Humanitas, in OMV filling stations and the Radio Hall ticket office.
Natalia Martian