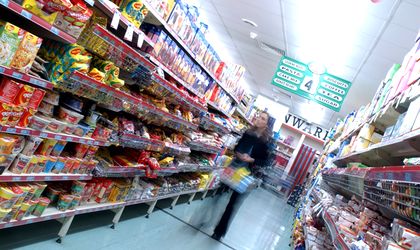 More connected, with greater expectations of workplace mobility and more inclined to freelance, Romanians have shifted over the past five years to using public transport more, getting more of their news online, and spending more on cinema outings. Shopping stayed closer to home or moved online, with a concomitant rise in the use of internet banking services. BR surveyed some of the trends shaping the habits of Romanian consumers to see what changes the past half-decade has brought and how local citizens compare with EU peers.
By Simona Bazavan, Otilia Haraga, Ovidiu Posirca
Consumer trends
Overall Romanian consumer confidence remained muted, lower than the European and global average, despite the pick-up at the end of 2011, as only one quarter of consumers are satisfied with their financial situation, in an environment of increasing prices and political confrontation, according to a Nielsen survey published in mid 2012.
Promotions continued to be an important factor in purchasing behavior. Price cuts were by far the most popular promotional scheme among Romanian buyers, followed by buy-one-get-one-free offers and getting-more-for-the-same-price offers.
Shopping closer to home
Compared to the situation five years ago, Romanians increasingly put the focus on proximity when doing their grocery shopping.
While consumers have continued to spend the majority of their shopping budget in hypermarkets, 55 percent according to Nielsen's 2012 Shopper Trends report, closer-to-home options such as proximity stores, supermarkets and discounters have been gaining ground.
In 2008 supermarkets represented 13 percent of Romania's modern retail structure and proximity stores covered only 1 percent. However their shares are estimated to have grown to 15 percent and 2 percent respectively in 2012, according to Profi.
In addition to where they are shopping, local consumers, in particular those from big cities, are paying more attention to the quality and variety of the products they buy.
As a consequence, the niche segment of organic products has been on an upward trend for several years now.
While five years ago the shopper could count on the fingers of one hand the number of specialized stores selling independently certified organic products on the local market, now there are considerably more places to choose from. Be it food, cosmetics or even clothing, the organic concept has come a long way, gaining popularity among Romanian consumers.
Demand both from the domestic and external markets, as well as more consistent financial support, has led to a surge in the number of local organic farmers, from around 3,100 in 2010 to 24,000 the following year.
Online shopping habits
Five years ago, only 4 percent of Romanians had made at least one acquisition through e-commerce over the preceding year. Books, films and music were the most common online purchases, according to Eurostat. By contrast, last year a Romanian internet user made on average eight online buys over the course of half a year
and spent on average EUR 247 during this time, according to Mediascope Europe.
Online, Romanians buy mostly books (51 percent), travel tickets (35 percent), home and electronic appliances (34 percent), holidays (32 percent) and clothing and accessories (22 percent). Some 87 percent of internet users ordered online at least once. Most online shoppers (95 percent) seek information online before making an acquisition. While 85 percent of online surfers think the internet gives them more control over their lifestyle, 53 percent believe it helps them keep their finances in check, 44 percent say it helps them make more informed decisions, and 23 percent plan their holidays online.
The internet holds sway over consumers' shopping habits, especially when it comes to electronic and home appliances (63 percent), mobile phones and telephony services (63 percent), financial services (56 percent), holidays (54 percent) and cosmetics products (50 percent), shows Mediascope.
The adoption of Black Friday, first introduced in Romania in 2011, spurred online acquisitions, with retailers quickly jumping on the bandwagon to up their revenues. In the course of just one week, Black Friday's 2012 edition had over 31,000 appearances in social media and the internet user was exposed to at least 10 related messages, according to Zelist.ro.
Smartphones are now influencing online shopping habits, with one out of three handsets in Romania being a smartphone at the end of 2012. According to a Google survey, 80 percent of Romanians feel they must have their mobile phone on them at all times. Some 73 percent of smartphone owners go online from their cell, and 94 percent of these users act within 24 hours after searching. Furthermore, 70 percent called a local business and 66 percent visited a business in person after searching on the internet.
Online banking gains ground in Romania
As the number of internet users has soared in the last five years, banks have invested heavily in moving some of their operations online.
Is spite of an expanding internet consumption, only around 4 percent of Romanians used internet banking in 2011, which was 33 percent below the EU average. Internet penetration stood at 47 percent in Romania, ahead of Bulgaria and Turkey, but trailing Hungary, Poland and the Czech Republic, which reported figures well over 60 percent.
With around a 14 percent smartphone penetration, Romania is line with the regional average and should maintain a strong growth rate in the coming years, predicted Cretu.
A recent PwC cross-industry customer service assessment revealed there is still room for improvement in terms of customer experience at many leading Romanian banks.
Restructuring is the new mantra in the banking system and lenders are opting for internet tools in a move to cut costs and develop innovative sales channels.
Transport changes
Traffic in Bucharest has become more bearable in the last five years, as the public authorities have completed major infrastructure projects such as the Basarab and Pipera overpasses and have started to expand the subway network.
Meanwhile, the car sales boom fueled by banks turned to bust as registrations plummeted from 324,091 units in 2008 to just 42,870 cars last year. Times were good for companies which looked at various ways to attract and retain the best talent and granted cars to high fliers. Individuals opted for leasing to acquire gas guzzlers or flashy motors. Driving in Bucharest at that time was not recommended for the fainthearted or the impatient.
Since then, companies have moved to cut the costs of their fleets, and opted for operational leasing services. This market is set to reach EUR 400 million, after posting double-digits growth for the past two years.
The subway should play a pivotal role in sustaining the development of Bucharest, according to town hall officials.
Metrorex, the operator of the subway, has started to modernize the stations and installed 29 lifts in 2011, which are crucial for disabled passengers. The company aimed to install a total of 75 lifts in 34 stations by the end of 2012. New trains were also acquired to replace the ones that started operating during Ceausescu's time.
The subway is growing as a viable means of transportation for people looking to travel faster and avoid traffic stress, but not all areas of Bucharest are currently covered. An average of 650,000 people travel by subway daily and the authorities have approved new investments to increase coverage.
Building works have kicked off on the fifth line, which will connect the highly populated neighborhoods of Pantelimon and Drumul Taberei. The EIB financing for this project totaled EUR 960 million. Another upcoming line will serve the Henri Coanda airport. Bucharest also plans to connect its southern and eastern outskirts.
The subway network expansion program requires some EUR 8 billion of investments, but the funding flow has been clogged since 2012. Building works have been held up by the government's decision to cut the funding for this project. Metrorex says it is currently looking for alternative financing to continue building the subway lines. The government has allotted RON 200 million (EUR 45 million) this year to the Drumul Taberei-Universitate line, out of which half went to pay arrears accumulated last year.
The subway network, which totals close to 70 km, should more than double to 160 km once all the investments are completed.
Over-ground transport has also improved in the past five years, as more modernized buses have been rolled out.
Mobility, freelancing and working from home
Romanian consumers have increasingly been using their handset as an all-in-one device, especially over the past four years. Tablets and smartphones have been used for anything from browsing and e-commerce to gaming and social networks. Over the past two years, the smartphone has evolved into a device for paying car taxes and parking charges, ordering taxis and paying the fare. Romanian consumers can also pay subway and rail fares and even find the ATM that is closest to them with a smartphone.
Mobile payment services are still in a very early stage of development in Romania, limited mostly in the past few years to payments of small sums via SMS but they will continue growing.  Since 2008, young, tech-driven employees with greater expectations of mobility have been joining the local workforce. Working from home is increasingly common among Romanians, who crave greater control over their personal time and finances. A survey carried out by Cisco in 2010 found that approximately 60 percent of Romanian employees think their presence at the office is no longer necessary for them to be productive.
Moreover, between 2008 and 2012, an ever increasing number of Romanians have chosen to be their own boss, working as freelancers. They are highly rated abroad, considered skilled and hardworking, tech savvy, internationally minded with good English skills, and also available at competitive rates. Online freelancing platform Elance ranked Romanians in third place in Europe in terms of earnings between 2007 and 2012. Worldwide, Romania was ranked seventh in terms of revenues. During this time Romanian freelancers earned USD 16.4 million. Only in 2012, they cashed in USD 5 million. Local freelancers have been active mainly in domains such as IT & programming, graphic design & multimedia.
Media consumption habits
While five years ago, Romanian consumers were seldom seen checking their e-mail or reading an article on their smartphone, the digitalization of the mass media and the wildfire expansion of gadgets and mobile internet have dramatically changed media consumption habits.
In 2008, urban Romanians got most of their information from the TV, which was considered the most reliable source, followed by radio, the internet and print media. Over 90 percent of people questioned by ActiveWatch watched TV for at least one hour per day. However, youngsters between 15 and 20 years old ranked the internet as the most reliable information sources, found the report.
In 2012, it is clearer that the internet is challenging TV consumption in the public's preferences. A survey by Mediascope found that Romanians spend on average 21.6 hours every week watching TV and 18.6 hours on the internet (two hours above the European average) as well as 15.6 hours listening to the radio. There are 7.2 million Romanians with internet access and nearly 21 percent of them go online from more than one device, while 9 percent do so from their mobile phone.
By contrast, newspaper consumption has fallen to only 5.4 hours and magazine consumption to 4.9 hours, which has also translated into a nosedive for the print media industry over the past five years.
The Mediascope survey found that news platforms top the list of the most visited websites, viewed by 48 percent of Romanians, followed by social media (37 percent), hobby-related
websites (35 percent), video portals (26 percent), sports websites (21 percent) and job and music platforms (20 percent). As many as 73 percent of Romanian internet users read online newspapers and news, which is above the 61 percent average in the European Union, according to Eurostat.
However, Romanians' level of engagement on social networks such as Facebook or Twitter is slightly lower than the European level. Only 48 percent of Romanians post comments on social networks, compared to the EU average of 52 percent, says Eurostat.
Cinema attendance
While in 2008, Romanians were among the "laziest" or most cash-strapped European movie goers, the picture was better in 2012. Despite a rise in the cost of a cinema ticket, Romanian cinephiles flocked in greater numbers to catch the latest flicks. BR calculations indicate that in 2008, a Romanian would typically pay a little less than EUR 4 for a cinema ticket while since then the price had risen above EUR 6. Some 3.79 million people went to the movies in 2008, and by 2011 this number had nearly doubled to 6.5 million spectators, according to data from the National Center for Cinematography (CNC). Data from the European Audiovisual Observatory indicate that in 2012 the number of movie goers had spiked to 8.4 million. Film fans paid a total of EUR 36.5 million for cinema tickets in 2012. This marks a significant rise from just EUR 12.1 million in 2008, according to CNC.
Local productions represented only 3.6 percent of the total number of films screened in Romanian cinemas in 2012, says the source. American movies continue to dominate, with the ten most watched films in Romania in 2012 all Hollywood products, while European productions came at the end of the ranking, according to data from the Romanian Film Association.