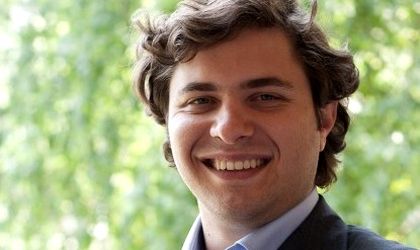 BM&T, a London-based turnaround consultancy firm, announced it is opening its first office in Bucharest in partnership with local consultancy firm Nichifor Consulting. The local office, aimed at covering the Central and European market, will be headed by Catalin Nichifor (in picture), founder of Nichifor Consulting in 2014.
The business decision comes following an analysis of the local market based on a Coface study showing that Romania has an incidence of insolvencies per 1,000 companies which is four times higher than the average regional level (Central and South-East Europe). Thus, the economic context in which over 43 percent of companies active in Romania belong to a class with high default risk, management consulting in turnaround projects and corporate renewal are the only solutions for companies looking to avoid bankruptcy.
BM&T is a founding member of the European Restructuring Solutions, a network of companies in 6 European countries (France, Germany, Italy, UK, Spain and Romania), specializing in corporate restructuring and performance improvement. It is also the associate in Europe of the US company Conway Mackenzie.
Nichifor Consulting specializes in consulting projects in turnaround management, corporate renewal, financial management and risk management. The company has 14 years of experience in business and financial management and founder Catalin Nichifor is a member of the Turnaround Management Association in Romania.
Natalia Martian