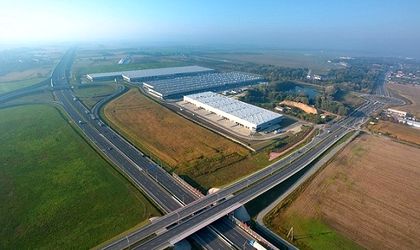 Logistics E van Wijk has leased 16,147 sqm in Prologis Park Bucharest A1, the project that Prologis, the American owner, operator and industrial real estate developer, has built next to the A1 highway in the capital.  This is the second largest lease contract that Prologis has signed in the Central and Eastern Europe (CEE) region the third quarter, according to Mediafax.
Prologis Park Bucharest A1 has a 107,000 sqm GLA and another 186,000 sqm can be built on the same plot of land. In addition to the lease signed with Logistics E van Wijk, Prologis signed in Romania in Q3 a 25,433 sqm lease renewal with Calberson, another European transport and logistics provider.
Overall Prologis leased more than 387,000 sqm of space in CEE in Q3, a 57 percent increase over the same period in 2013. The largest lease was signed in Hungary (22,080 sqm in  Prologis Park Budapest-Gyal to syncreon). Transactions in Poland accounted for more than 38 percent of all lease agreements signed in the region. The vacancy rate in Prologis CEE's portfolio was 7.7 percent at the end of the third quarter.
The company is active in five countries across the region (Poland, Czech Republic, Hungary, Slovakia and Romania) and has a 4.1 million sqm portfolio which makes it the leading provider of distribution facilities in Central and Eastern Europe, according to its data.
Simona Bazavan