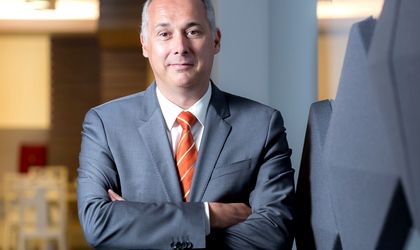 COS (Corporate Office Solutions), a Romanian company specializing in office design and fit-out, posted a turnover of EUR 16.2 million in 2015 (up 2 percent year on year), and estimates a 25 percent jump for this year, according to a company statement.
Last year's positive results mark an all-time high sales record for the company in its 18 years on the market, representatives point out.
"Since 2014, The Romanian office furniture and fit-out market is experiencing accelerated growth. 2015 confirmed it and we look at 2016 and 2017 to keep doing so. The potential detected allows us the ambition to reach 20M Euros of sales this year. The delivery of a large number of Class A office space in 2016, along with the wish of many companies to relocate in new facilities and the entry of new comers in Romania offer this larger potential. Firms in the IT&C sector keep growing fast, as well as BPOs, and it generates a great dynamic for our sector," says Christophe Weller, managing partner of COS.
The company was part of major projects in the sector, such as Telus International's new office space at AFI Park, Schneider Electric, RINF and CITR offices at Greencourt Building, EON HQ in Targu Mures, Hella Electronics in Timisoara, Yardi, Yonder and Lohika in Cluj, Oracle offices in Iasi and Bucharest. Major projects were also completed for Microsoft and Accenture, COS further says.
Founded in 1997, COS has continuously developed its range of services, becoming the first fully integrated office design & build specialist in Romania. COS has two offices in Bucharest and Cluj-Napoca and plans to expand to Iasi in 2016. During 18 years of operations, COS has worked with more than 1,500 companies that needed to create or transform their workspaces.
Natalia Martian