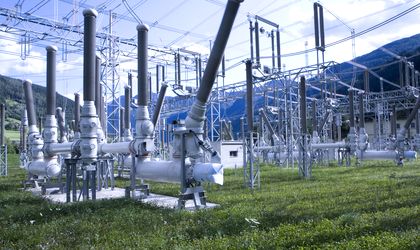 Energy experts say the utility firms that are already established in Romania might have limited appetite to buy the electricity and distribution arms of Enel as the deal would entail anti-trust risks. Enel's ongoing litigation with the state regarding the breach of privatization terms for Electrica subsidiaries, for which the state is claiming around EUR 900 million in damages, could further delay the closing of the transaction, say experts.
[restrict]
The sale announcement did not surprise energy delegate minister Razvan Nicolescu, who said the Romanian state was looking to make sure that all the objectives assumed by the company under the privatization contract would be fully respected going forward.
Enel entered Romania in 2005, alongside German E.On, Czech CEZ and French GDF Suez. At that time, the government sold controlling stakes in several divisions of Electrica, the supplier and distributor of electricity, and Distrigaz, the gas supplier and distributor.
Enel bought the majority stakes in three Electrica divisions and three years later took over Bucharest's electricity supply, which gave it a market share of around 30 percent in the distribution sector.
The firm reported a turnover of about EUR 1 billion from these operations last year, while its EBITDA stood at EUR 289 million. Business daily Ziarul Financial quoted energy consultant Sorin Elisei as saying that the "fair price" for Enel's assets would stand at around EUR 1-1.5 billion.
In the meantime, the company has also invested heavily in the renewable energy through its specialized division Enel Green Power. Its local portfolio comprised 498MW in wind and another 36MW in solar installations at the end of last year. The company has not put this portfolio up for sale.
Speculation surrounding exit
The sale announcement came amid an anti-corruption investigation into Enel, which led to the arrest to one of its directors. Prosecutors at the National Anticorruption Directorate (DNA) claimed that the firm doubled the tax for green certificates levied in 2012 for consumers in the Enel Distributie Muntenia subsidiary.
Energy regulator ANRE discovered the move and asked Enel to reduce its supply tariff by 6 percent. However, the regulator's vice-president, Claudiu Dumbraveanu, told Enel director Florin Gugu the firm could lower the tariff only by 1.3 percent, provided the company granted some infrastructure works to ElectroAlfa International, a company controlled by Romanian businessperson Gheorghe Ciubotaru. Prosecutors said this option would have saved Enel EUR 2.5 million. The firm said it was fully cooperating with authorities on the case.
The media has speculated that this could have been one of the triggers of Enel's decision to exit Romania. Another relates to the failure to meet investment targets included in the privatization program. Electrica is currently battling Enel, CEZ and E.On at the Arbitrage Court in Paris, alleging that they did not fulfill their investment obligations.
A report by the Romanian Court of Accounts, the institution tasked with overseeing public spending, found that these companies had not invested their own money in modernizing Electrica's subsidiaries, but instead used revenues generated by these subsidiaries, according to news portal gandul.info. The state is aiming to recover around EUR 1 billion from the trio, according to media reports.
"Concerning our investments in the Romanian network, please note that the levels of investment agreed within the privatization contract framework, on all three distribution companies (Banat, Dobrogea and Muntenia Sud), have been fulfilled and even exceeded. Enel invested, around EUR 1.9 billion in Romania since 2005, connection fees excluded," a spokesperson of the Enel Group told BR.
The Italian company already won one ruling, in late 2013, against Electrica, which had asked for EUR 44 million in damages for the breach of privatization terms for Electrica Banat and Dobrogea.
Electrica is seeking EUR 834 million and RON 378 million (EUR 85 million) in compensation from Enel for breaching privatization terms for Electrica Muntenia Sud, according to data provided in late 2013 by the Department of Energy following a request by an MP.
Energy experts commented that the ongoing litigation could further delay the closing of the transaction.
According to news portal hotnews.ro, Enel was supposed to buy another stake of 13.57 percent in Electrica Muntenia Sud from Electrica, which used its sale option. The government had established a sale price of EUR 521 million and the deal should have been closed by the end of 2012. However, it collapsed due to contractual disagreements. The government had passed a memorandum in March 2013 in a bid to push the deal forward, but no agreement has been reached to date. Enel representatives told hotnews.ro they were engaged in an "honest dialogue" with the government to find a good solution for both sides.
Aside from Romania, Enel is also looking to sell its generation assets in Slovakia, where it controls the country's biggest electricity producer. Last year, the Slovak operations reported revenues of EUR 2.8 billion and EBITDA of EUR 708 million.
Enel, which is one of Europe's most indebted utilities, aims to raise EUR 4.4 billion from selling its operations in Romania and Slovakia, along with other non-strategic assets, under its debt reduction plan. The company has already cut its debt by EUR 1.6 billion to date under the EUR 6 billion debut reduction program. Overall Enel reduced last year's debt by EUR 3 billion to EUR 39.9 billion at the end of 2013. Its net profits were up 10 percent to EUR 3.12 billion in the same period.
Citigroup and UniCredit have been appointed financial advisors for the sale process in Romania.
"The revision of portfolios is a constant process for multinationals. The recent history of the reassessment of investments leads more to changes in assets than new investments of traditional assets that are vertically integrated," said one energy analyst, who declined to be named.
"Enel has also recently had reputational issues which have probably motivated/eased the decision. There is probably an enhanced risk in the regulated area, which has a big share in this portfolio."
Meanwhile, Robert Ghelasi, managing partner of Energie Finanzierung und Kapital (EFK), which specializes in investment banking services for the energy sector, said Enel's exit decision was "surprising" given that it had a business that was extremely liquid and profitable. He put it down to the deleveraging process pursued by the group.
Enel has a regulated return rate of 8.52 percent for the third regulatory period running through to 2018, approved by ANRE in October 2013. There is an additional premium of 0.5 percent for investments in smart meters.
Potential buyers
According to media reports, Enel is currently in negotiations with China's biggest utility firm State Grid Corporation. This would allow China to gain a toehold in Romania's energy sector and would fit a wider government strategy to attract Chinese capital to the energy sector.
The authorities are trying to convince Chinese companies to invest in large energy infrastructure projects, such as the two nuclear reactors at Cernavoda and the hydro pumped storage plant at Tarnita, which require combined investments of over EUR 7.5 billion. In late 2013, Enel exited the consortium comprising private energy groups and state-owned nuclear producer Nuclerelectrica that aimed to build them. Companies said the deal had collapsed because nothing was happening with the project from the state's side.
Another company that it is rumored could buy Enel's operations is German RWE. The group recently opened a subsidiary in Romania and said it was looking to gain market share in supplying energy to industrial consumers. BR asked the head office of RWE to comment on its potential involvement in the transaction with Enel, but had not received any answer by the time the magazine went to print.
"E.On and CEZ are in the same position of exiting some markets," commented Bogdan Iliescu, corporate finance director at BRD Groupe Societe Generale. He said these companies have invested a lot in Romania and they are not in acquisition mood at the moment. For instance, E.On exited neighboring Bulgaria in 2012.
"It is a pretty big transaction and I do not think they have the appetite at the moment," said Iliescu.
BR CEZ for comment on their potential involvement in the acquisition of Enel's assets, but had not received a response by press time. GDF Suez declined to comment.
Energy experts told BR that out of the three foreign utilities that are active locally, only GDF Suez would not risk an anti-trust investigation if it was considering buying Enel's operations.
"The most interested is, I think, GDF Suez because it has been present in Romania for many years, it knows the local market very well, it has good capitalization and liquidity and the most important fact is that unlike CEZ and E.On it is present only in gas distribution, lacking the distribution and supply of electricity," said Ghelasi of EFK. BR asked the international office of GDF Suez to comment on their potential interest in Enel's assets, but had not received a reply by press time.
Ghelasi of EFK added that GDF Suez has two wind farms in Romania with around 100MW in installed capacity, and taking over Enel's operations would allow it to buy the green certificates from these farms and sell them to final consumers.
He commented that Enel's distribution business is attractive because it is located in areas where consumers' purchasing power is greatest (Banat, Muntenia, Dobrogea).
Electrica, which is a minority shareholder in all Enel's operations, has the right to buy its assets first (preemption right) and has been mulling it over, according to news
portal hotnews.ro, which quotes market sources. The Property Fund, the EUR 3.5 billion closed-end fund managed by Franklin Templeton, is the other minority shareholder in Enel's distribution assets.
Iliescu of BRD said that any potential acquisition depends on Electrica's development plan. The company is set to appoint a new board in September, following its privatization in June. Electrica raised EUR 444 million from selling a 51 percent stake on the Bucharest Stock Exchange (BVB). The company said that all the privatization funds would be used to upgrade the distribution segment in the coming years.
The minority stakes of Electrica in the energy companies controlled by private players were moved in April to the Company for the Administration of Energy Stakes (SAPE) by the Department for Energy. The Electrica listing did not include these minority stakes.
Iliescu added that Electrica's intention to buy Enel's assets could raise anti-trust risks, because the company already holds a 30 percent market share in the electricity supply sector.
Renewable gets left out
Enel has decided to keep its renewable operations in Romania, even though the market environment has worsened in the past year. The government has changed the incentives for renewable producers and is looking to partially exempt big industrial consumers from acquiring green certificates, the main revenue stream for renewable producers.
According to market sources, wind producers are currently selling one green certificate for the minimum regulated price of EUR 29 and one MW of electricity for EUR 30. This is insufficient to cover their investment, and some of the smaller players risk going into insolvency, according to energy experts.
Energy experts commented that Enel will have to deal in the renewable sector with a legislation that is constantly changing and unpredictable.
Ghelasi of EFK suggested that Enel is not selling its renewable division in Romania because the assets (mainly wind and solar) are currently trading at very low prices owing to the legal changes that have a direct impact on cash flows.
"At present the evaluation of wind and solar farms is linked solely to the future revenue generated by the sale of electricity, while revenue from the sale of green certificates is taken into account only marginally or not at all. So the offers are currently at cost price or even lower," said Ghelasi.
He commented that Enel, as an owner of renewable assets, is first waiting for the market to stabilize and might consider an exit if it gets a certain yield.
Ghelasi pointed out that there are voices in the market claiming any generating assets will be in high demand in the near future, given Europe's intention to wean itself off Russian energy imports.
Ovidiu Posirca
[/restrict]