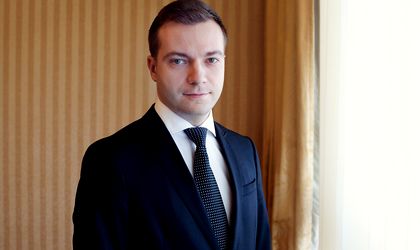 Mihai Arghire, partner and senior consultant at training company Brightway, tells Business Review about the beginnings of the company, how it has outlasted many of its competitors and why he doesn't regret any of his past decisions.
Anda Sebesi
How did you enter the Romanian business scene and when?
Brightway was founded by my father, who got the idea after attending a more complex training program for top managers organized by a university in the UK. His aim was to discover new methods to develop a company specialized in the distribution of IT equipment. He applied some successful strategies and some friends asked him to organize a similar program in Romania. More and more requests came in a short time and so the need appeared to create a center of separate incomes, namely Brightway.
I joined the business after seven years in sales when I decided that I was ready to become an entrepreneur and could bring added value to the company. At that time Brightway was a business fueled only by word of mouth. We decided that we had the specific know-how to collaborate with larger customers and we started to become more visible in the market and develop our portfolio of services, targeting a medium- and long-term growth.
Why did you decide to launch such a business in Romania?
I had the chance to see more ways a company can operate, both with Romanian and foreign shareholders. Some of them were successful, some weren't. I realized how important it is to have the right people for their jobs who are trained constantly to do what they do as well as possible and to implement a management system that facilitates results and allows the company's management to put growth strategies into practice.
What was the most difficult moment for your business and how did you manage to surmount it?
I joined this business in 2009 when the Romanian economy was starting to feel the negative effects of the economic crisis and companies were rethinking their internal procedures to try to optimize their costs. Many companies cut their training budgets and were waiting to see how the market would evolve before making a decision. I think that this was the most difficult moment, but it made us innovative and drove us to focus fully on results.
If you started another business, what would you do differently?
Whatever its result or consequence, each decision I made was a source of learning in the pursuit of perfection. I try constantly to scale up the things that work and change what didn't bring the expected results. If I started another business with my current experience I certainly wouldn't make some of the decisions that cost me a lot. But it was a beautiful journey and I think that people learn best from their mistakes, so I don't regret anything that I have done so far.
What are the main challenges facing you in your business now and how do you solve them?
At present we are in the process of increasing our market share and we are faced with the fact that potential large customers are working with other suppliers. The challenge is to gain their confidence and convince them to try to collaborate with us in order to experience our level of quality and see the results obtained in the Brightway training and consultancy programs. So we have created demonstrative sessions and a set of individual programs that are different from what is on the market now.
How fierce is the competition in your field of activity and what do you think differentiates you from the crowd?
The local training and management consultancy market is quite fragmented now. There are many small companies and plenty of freelancers. It is a business that doesn't require a large initial investment and this encourages many individuals to enter the field. But the majority of them don't earn high incomes or disappear from the market in two or three years.
Brightway has now been present on the market for 11 years and we have developed successful projects for more than 300 companies. Each training session is based on a business simulation that facilitates the learning process. The training programs are followed by consultancy projects for the implementation of the delivered tools. We have trainers with business experience and a medium- and long-term training process that is accompanied by the constant evaluation of its results.
What are your plans?
We intend to increase our turnover by about 60 percent in the next three years. We also plan to focus on more types of technical training and access European funds for the development of human resources. Each year we invest in developing new training products and marketing campaigns. Time is the most important investment for me, and I have invested thousands of hours of work in this business over time.