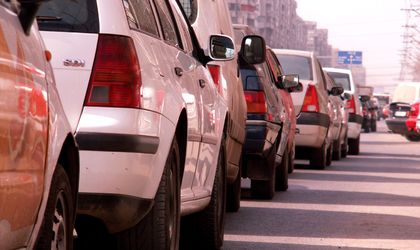 The operational leasing market slightly moved up by 3.5 percent to around 43,000 cars on the back of increased demand from companies willing to outsource their fleets, in a bid to cut costs.
Around 11,500 vehicles were registered through operational leasing, accounting for over 17 percent of all registrations of cars and light commercial vehicles, according to data by the Association of Operational Leasing Firms (ASLO).
"For 2014, we expect (e.n. the market) to be better compared to last year, given the good macroeconomic premises," said Daniel Ivan, the association's president.
According to ASLO representatives the turnover in the operational leasing market reached EUR 200 million last year, and should move up by 10 percent this year. Meanwhile, the number of vehicles is expected to add 5 percent to 45,000 units this year.
"We continue to be cautious on forecasting because there are still factors in the car market that can have a negative impact on the operational leasing market, such as the delay in the recovery of domestic consumption or the invasion of imported used cars, which, in a large part avoid taxation," said Ivan in a statement. He reckons the state budget is losing around EUR 10 million from the imports of second hand cars carried out by individuals.
Industry representatives claimed that the leasing contracts have increased in duration to an average of 44 months.
At the level of ASLO, which comprises 90 percent of the market, full operational leasing services (financing and fleet management) with a share of 70 percent, followed by fleet management with 23 percent and operational leasing, excluding financing, with 7 percent.
The biggest companies in the association are LeasePlan Romania, ALD Automotive, Porsche Mobility, Arval Service Lease Romania and RCI Finantare. The association was set up in 2011.
Ovidiu Posirca