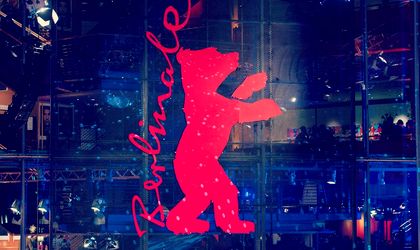 Selection for the 65th Berlin International Film Festival is now complete, with 23 productions picked to appear in the Competition program and vie for the Golden and Silver Bears. Romania is represented by director Radu Jude's movie Aferim!, a coproduction with Bulgaria and the Czech Republic, starring Teodor Corban, Mihai Comanoiu, Cuzin Toma and Alexandru Dabija, and by the latest movie from Tudor Giurgiu, Why Me? / De ce eu?, which will be screened in the Panorama section.
According to the website Cineuropa, Aferim!, set in the 19th century, tells the story of a local policeman, Costandin, who is hired by boyar Iordache to find Carfin, a Gypsy slave who had run away from the boyar's estate after having an affair with his wife, Sultana. Costandin sets out to find the fugitive, beginning an adventurous journey full. The site notes, "Aferim! (a Turkish word which means 'Bravo!') may prove controversial in Romania, a country which is struggling to integrate minorities into society. Although historians have thoroughly confirmed the existence of Gypsy slavery for as many as seven centuries in the country's history, it is not a very popular topic in modern times."
Costing EUR 1.25 million to make, the movie was produced by HiFilm Productions and co-produced by Klas Film (Bulgaria), Endorfilm (Czech Republic) and EZ Films (France). Shooting took place in July 2014.
Jude's picture will have its world premiere in the Berlinale competition, two years after producer Ada Solomon won the Golden Bear for Calin Peter Netzer's Child's Pose. Contenders for the Golden Bear include Queen of the Desert, directed by Werner Herzog, Taxi by Jafar Panahi, Eisenstein in Guanajuato, by Peter Greenaway, and Terrence Malick's Knight of Cups.
Giurgiu's film will compete in the Panorama section with 34 feature films from 29 countries including Mexico, Morocco, the USA and Argentina.
Inspired by real events in Romania in the early 2000s, the suicide of the prosecutor Cristian Panait, Why Me? tells the grim story of the disillusionment of Cristian, played by Emilian Oprea, an idealistic young prosecutor who attempts to unravel a tangled case of corruption in the chaotic social and political context of the 2000s. He is assigned to investigate a fellow prosecutor suspected of bribery, forgery and theft of documents, but as his investigation implicates high-ranking officials in criminality, the young and zealous attorney sees his confidence in justice shattered. In his quest for the truth, Cristian enters a dangerous zone and is exposed to painful and unexpected revelations, according to the synopsis of the film. The movie will have its world premiere at the Berlinale, and will hit silver screens nationwide on February 27.
The festival starts on February 5 and the awards ceremony will take place at the Berlinale Palast on Saturday, February 14.
Photo courtesy of Belin International Film Festival Facebook Page
Tatiana Lazar