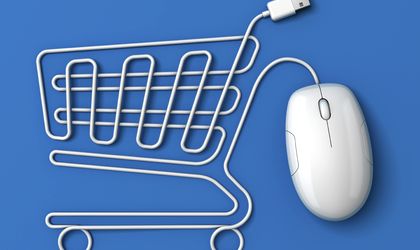 The most significant transaction of the year on the Romanian online market – the takeover of retailer eMag, which posted a EUR 145 million turnover in 2011, by Naspers investment fund – has injected new confidence into the domain. Securing financing is a rat race in which only one out of every ten startups wins, and making the right choice for one's business is essential. 
By Otilia Haraga
"We have proven that entrepreneurship works in Romania and that one can develop a sound business, strong enough to persuade a global IT giant to make you the spearhead of the group's development in the region. It is actually an important step for the local industry and a signal that Romanian players can be attractive to great international investors," said Iulian Stanciu, GM of eMag, upon completing the transaction. Industry players welcomed the deal as an endorsement of the local market.
Marius Ghenea, online business angel says the fact that the greatest equity transaction in Romania in 2012 was in the online, "speaks volumes about the significant role the local online scene is starting to play in the economy, but also about the lack of major transactions in Romania in other business sectors".
Calin Stefanescu, CEO of Tjobs, tells BR, "Many investors still see Romania as a kind of Wild East. Others are better informed and probably have more guts. Proof of that is the large number of foreign investors in recent years."
However, in all likelihood, foreign investors are very much in tune with the latest developments in the Romanian online world. "The IT sector in Romania comes second only to Poland in the region in terms of talent pool," says Ghenea.
However, Romania performs poorly in fiscal and legal stability. "The political and economic climate can still be quite unstable in Romania, which does not make it a very attractive market for maintaining a business here on the medium and long term. Many successful Romanian startups have moved to London or the United States," online entrepreneur Dragos Roua tells BR.
So far, investments in businesses with operations on the local market have confined themselves to announcement platforms (such as eJobs or BestJobs) and e-commerce projects (such as PayU, Emag, and Elefant.ro). On the other hand, there are also examples of business investments that have started in Romania and approached the international market, such as uberVU, Brainient and Avangate, points out Bogdan Iordache, founder of How to Web.
"From my own experience, if one out of ten projects manages to secure financing, that is good," says Roua.
Romanian online ventures find it hard to get funds. Most of them are not able to attract funds in equity form but rather in the form of debts they accumulate towards providers, banks, leasing companies, etc. "This debt financing can also be useful, on the condition that it is  balanced with a minimum owned capital or capital attracted as equity," explains Ghenea.
The path to financing is strewn with many choices
Which brings one to the question: exactly what financing opportunities can a Romanian online startup tap into?
The first port of call for an up-and-coming entrepreneur is the so-called '3Fs (friends, family and fools)', "a good financing source for entrepreneurial projects in technology, IT, and online, where extremely interesting businesses can develop in a relatively short time," Ghenea points out.
For those who think that "begging" from friends or relatives is sure to yield, think again. "A successful author said this is a very important test: if you can't manage to convince even the closest people to you, who trust you, that your ideas are viable, there might be a problem with your business plan," Cristian Logofatu, co-founder of Bittnet Systems, tells BR.
But, locally, there is a catch. "In Romania '3F financing' is difficult, perhaps partly because we do not have a very solid middle class," says Iordache. "Many entrepreneurs (those whose projects target international markets) self-finance as freelancers and, as soon as the project takes shape, they apply to acceleration programs. The local online market still has very few verticals that are sufficiently developed to allow financing for business."
It may sound like a paradox, but perhaps one of the prerequisites for securing financing is being able to manage without it, suggests Stefanescu. "The basic criterion for obtaining investment is to be able to prove that the business can function without a capital infusion. Apart from this, one needs a real plan, a sound knowledge of the market, a clear vision and unbreakable motivation," he argues.
Another important financing source is the cash flow generated by the business itself. "If the business plan is carefully conceived and delivers a positive cash flow, then this is a very healthy financing source," says Logofatu.
Then there is the bank. But to ask a bank for anything, one must be able to put on the table a very clear investment project and guarantees. "These can take the form of an apartment, guarantees from the 3F, or from the Loan Guarantee Fund for SMEs, but it is very important to be aware that in for banks, a small startup must bring many real guarantees to receive loans, in addition to profit and turnover conditions which are compulsory," says Logofatu.
However, the bank does not look at business plans. "While one can go to the bank to finance investments or credit lines, for business plans one should resort to cash flow or investors. The people or entities who see the business plan must be used to analyzing, checking it, believing in it and taking entrepreneurial risks. You cannot get that from a bank," says Logofatu.
For a startup that has emerged only recently, another option to consider is scouting for a business angel.
"In the last few years, seed or business angel financing is becoming increasingly accessible, given that there are more and more competitions for startups, while a rather strong community of angel investors has crystallized in the online domain," says Roua.
Business angels offer certain undeniable benefits. "They can see the potential of a project and take bigger risks than an investment fund or a bank, in the hope of a better return on investment," says Ghenea. "Furthermore, they can support a startup with more than the invested sums, because they can come up with useful contacts, help with the strategy and tap into their experience from previous businesses."
However, Iordache cites some caveats. "Success stories are few and far between, mostly because there are few people with experience in technology who have sufficient cash to make repeated investments, while those from the offline industry are used to other business models." He adds, "What is missing in Romania, and there are now at least two initiatives that will correct this problem, is the coagulation of business angel communities that should finance technology companies."
There is also the risk of the clash of mentalities between the angel and the entrepreneur, which can create discomfort. To avoid this, the entrepreneur can choose another path, that of approaching investment funds, which "get involved less" and are more "rigid," says Stefanescu. "After your model is validated and you have discovered that you can become profitable, if you think you can make the business strongly scalable and put it on steroids through a consistent investment, then it is time to talk to a venture capital fund," Alexandru Lapusan, CEO of Zitec, tells BR.
Either way, an entrepreneur must be very aware of what he or she is looking to obtain from approaching a business angel or an investment fund, because they are different propositions.
"A business angel can have a different strategy from an investment fund: going for long-term investments or ones in companies with complementary fields of activity but with the same customer base in order to do cross-selling. The greatest risk is to lose the chemistry between the founders of the company and the investors. It is hard to have someone on the boat whom you'd rather have left on shore," Iordache says.  On the other hand, an investment fund can help the entrepreneur to structure the company and make it grow at a rapid pace.
Local examples that show it can be done
"Businesses don't die for lack of investors, they die because of those who manage them and who often do not look for enough solutions to support the business. In the words of a good Romanian trainer, some prefer 'excusabilia' to justify the failure of their business," says Stefanescu.
Romanian financing success stories includes examples such as Bittnet Systems and Tjobs, which have managed to attract investments locally, and Zitec, a Romanian company which has invested in startups abroad.
Bittnet Systems managed to secure its first financing round (the sum is confidential, bound by contract) at Venture Connect from business angel Razvan Capatina.
"At the moment of the investment, Bittnet was not a new company, we already had five years of activity under our belt. If we had not received it, our development plans would have been implemented at a slower pace. This was precisely the reason why we went out there on the market: to speed up the development, use a capital injection, the same as over-tuning a car engine to obtain more horsepower more quickly," explains Logofatu.
The money was used to boost the sales headcount, one of the main points in the development plan. Now, the Bittnet sales team numbers nine more people. "We discovered strong synergies with the new shareholder. The area of 'sustained marketing campaigns' matched perfectly with Mr. Capatina's expertise, and we are developing this point in the business plan together as well," says Logofatu.
Another local startup, Tjobs, managed to secure EUR 500,000 of financing from an investment fund present on the Romanian market and two business angels from Western Europe (Andreas Cser, business angel Frasier Finance and Alexis Bonte and Fundatia Post-Privatizare).
"We already had a very clear plan for the coming years, and the investment allowed us to go through some stages of the business process more rapidly. It was not only the money that made a difference, but the business contacts of our investors which opened doors much faster," says Calin Stefanescu of Tjobs.
The example of Zitec shows the other side of the coin: a Romanian company financing startups abroad. So far, Zitec has provided consultancy and software development services to American, European and Romanian startups that were later taken over by other entities. These include Proventys, taken over by McKesson, PolarRose bought out by Apple, and Paravion.ro, which went to GED investment fund.
Investment consists of offering more resources or consistent discounts on the listed prices. "We are currently supporting three American startups: Online.tv (which owns VideoPublishing.com), Zipongo.com and HuddleHero.com. The sums invested in the three startups over the past four years exceed EUR 500,000 and our participation in these is under 10 percent," says Lapusan.