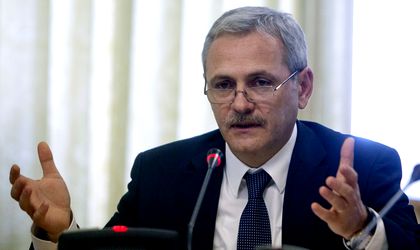 Liviu Dragnea announced on Friday that he resigned from the position of minister of Regional Development and Public Administration, according to Mediafax. On Monday, at the PSD meeting, he will submit his mandate as executive president of the party, following the court's decision to convict him in the "Referendum" file.
The minister of Development and Administration was sentenced to one year of probation in the case of fraud in the 2012 referendum for the dismissal of president Traian Basescu, Friday's court decision not being final.
Dragnea said that he still considers himself not guilty, but that he took note of the court's decision, not knowing though what will be the decision's reason.
"I admit I do not understand what was or will be the reason for today's decision, but it is a decision that I respect," Dragnea said.
He also said he does not know how can be organized an electoral campaign if the turnout is considered by a court as undue benefit and added that the court's decision in his case represents a dangerous example for anyone aiming to campaign regardless the level – local, county or national level -, a precedent that could affect democracy and the freedom of the parties to encourage people to come to vote.
The person who will take the role of minister of Regional Development and Public Administration, vacant after the resignation of Liviu Dragnea, will be nominated after discussions with president Klaus Iohannis, said PM Victor Ponta.
Staff