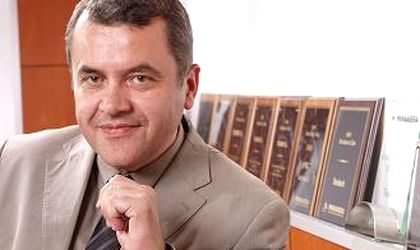 Totalsoft, part of the Global Finance group, with offices in Athens, Bucharest and Belgrade, has a "generous plan for acquisitions" this year and will also have one next year, said Liviu Dan Dragan (in picture), CEO of the company, during the ZF Digital event.
"We wanted to make an acquisition on the Romanian market in past years but the entrepreneur of the company did not want to sell anymore. We were very close to making an acquisition in Turkey- a company worth EUR 10 million, and Poland, a company worth EUR 20 million- EUR 25 million. We are still discussing with the one in Turkey. As far as the one in Poland is concerned, it's more complicated because of the technology they are using. In Romania, it should be a complementary company," said Liviu Dan Dragan, CEO of Totalsoft.
The company official said there will be no change in the shareholding structure of the company on the short term.
TotalSoft has 400 employees, of whom 70 percent are technical specialists. Totalsoft posted a turnover of EUR 25.9 million in 2011, up 15 percent on 2010.
Otilia Haraga