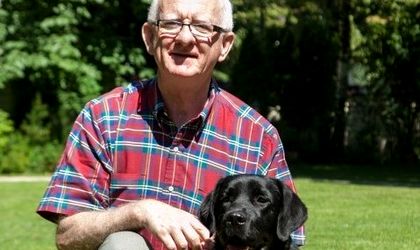 Stan Platt is now an Officer of the Order of the British Empire after appearing in this year's Queen's Birthday Honors List where 94 persons were honored for doing exceptional work in support of British interests overseas. In Romania, Stan and his wife provide Braille text books for visually-impaired people and recently they start the first ever guide dog program as part of the activities carried out by the "Light into Europe" charity.
Since his arrival in Romania, Stan has had several campaigns for the rights of people with disabilities, doing fund-raising and organizing the annual Caledonian Ball and Burns Night celebrations in Bucharest to raise funds for "Light into Europe."
"Light into Europe" project has as main objective to help the Romanian sensory disadvantaged children and young to improve their lives, to expand their possibilities and become active and accepted members of the Romanian society.
You can find more about the "Light into Europe" program here.
Oana Vasiliu