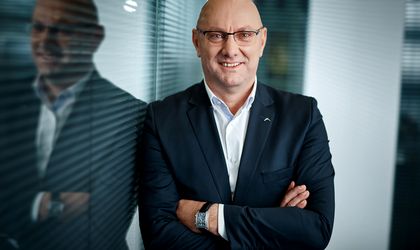 Liebrecht & wooD has appointed Sorin Ioan Blaga as the new general manager for the Romanian branch, the company announces.
Having over 25 years of working experience, Sorin Ioan Blaga demonstrated his competences as marketing director within Philip Morris Romania and Bulgaria, Adevarul Holding and Otter Distribution Romania, as well as VPm, Communication and corporate affairs in the Rompetrol Group and managing director of Wave Division Group. Blaga studied at the Technical University Gheorghe Asachi, Iasi, Romania, and holds a diploma in management and an MBA degree from the Open University Business School, UK. Sorin Blaga is also a passionate academic lecturer – he has been tutor within the Open University Business School, as well as associate professor with the Faculty of Communication, National School of Political Studies and Public Administration, Romania.
For more than 20 years, Liebrecht & wooD Group has been operating in Poland, Romania and Russia, where it has developed office, retail and warehouse projects totaling almost half a million square meters. The group comprises several entities, including the developer Liebrecht & wooD, Fashion House Group responsible for implementing and managing the outlet centre concept on emerging markets, as well as the property management firm WeCARE operating in Poland.
The group's portfolio in Romania includes Victoria Park and Fashion House outlets in Bucharest, while having a new large scale residential park (Frumusani Park) in the works in the outskirts of Bucharest.
Natalia Martian