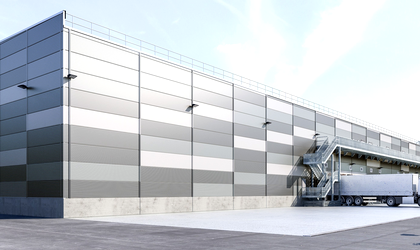 Lidl announced its project to build a 45,000 sqm logistic center in Lugoj, the fourth in the company's portfolio. The retailer will collaborate with local construction firm Bog'Art and will invest EUR 20 million in the new unit.
The center will be based on a 140,000 sqm area on Timisoara Street in Lugoj and will be built following ecologic and sustainability standards, the company states. Once the project is finalized, some 100 new jobs will be created.
An important factor in the choice of location was the proximity to the A1 and A6 highways, logistics being a key element in the development strategy of the store network. This warehouse will manage and provide transport goods to shops in the South-West area of the country.
"The rapid pace of expansion of the company and the need to supply the South-West region of Romania led to the need of developing this project for which we chose a Romanian services firm with expertise in construction on such a scale. We want to raise a sustainable building, which implements the latest and most advanced technologies to fit European standards," said Sergiu Fala, national director of expansion and central services, and member of the board of Lidl Romania.
Lidl in a European retail network active in 26 countries and having over 100 logistic centers that cover the supply of some 10,000 stores. Lidl employs 170,000 globally, of which some 4,200 are in Romania.
Natalia Martian