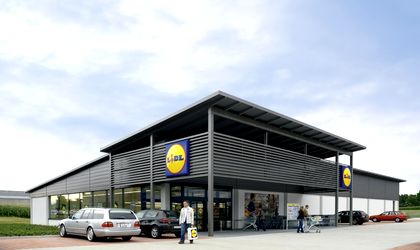 Lidl announced the opening on November 12 of a new store in Hunedoara, taking its network to 190 units in Romania.
The new store will open on 2 Mihai Viteazu Street in Hunedoara, with a sale area of 1,200 sqm and 100 parking spaces. The company currently employs 4,200 in stores, regional distribution centers and offices across Romania.
Part of German Schwartz Group, Lidl is present in 26 European countries with a network of some 10,000 stores and over 100 logistics centers. It employs over 170,000 people worldwide.
Lidl boasts a strong local producer network, many of the store's brands being produced in Romania. It also imports products from other European countries like Italy, France, Germany and Spain.
Lidl posted a turnover of RON 3.33 billion (about EUR 740 million) in 2014, while at group level, Schwarz, through its Kaufland and Lidl networks reached a RON 11.33 billion (EUR 2.55 billion) turnover in Romania.
Staff