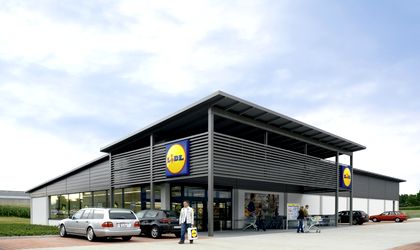 Discount retailer Lidl will reach a network of 174 stores in Romania after opening three new outlets this week, in Bucharest, Popesti Leordeni and Timisoara, the company announced today. Each of the three outlets has a sale surface of around 1,200 sqm. A total of 80 employees will be hired for the stores.
Judging from the number of new stores the retailer has opened so far this year – 5 new units – the retailer could speed up expansion in 2014.  By comparison, in 2013 Lidl increased its network by 15 new stores after the previous year it had inaugurated 26 new outlets.
Lidl was the third largest retail chain in Romania in 2012, after Kaufland and Carrefour, according to data from the Competition Council.
Part of German Schwartz Group which also runs the Kaufland chain of discount hypermarket, Lidl now has 3,800 employees in Romania.
It entered the Romanian market in 2011 when it opened 107 after having invested in rebranding the local Plus Discount supermarkets under its own name. The change took place more than a year after it bought the low-cost chain Plus from German owner Tengelmann in February 2010.
The store in Bucharest will be opened on February 17 and is located on the Timisoara Blvd. and the other two units will be opened February 20.
Lidl is present in more than 20 European countries with a network of some 9,000 stores and over 100 logistics centers. It employs over 170,000 people.
Simona Bazavan