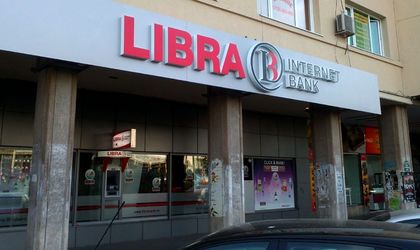 Libra Internet Bank recorded a record profit of RON 11.8 million (EUR 2.67 million) for the first half of 2015, announced company representatives.
This is a 40 percent increase over the same period last year.
During this period, the bank's total assets increased by 19.8 percent to RON 2 billion, while the balance of funding sources increased by 20 percent to RON 1.77 billion.
The balance of loans increased by 20 percent in the first half of the year, up to RON 1.26 billion, while the nonperforming loans ratio dropped to 7.99 percent.
The increase was supported by the bank's technology investments after last year launched Libra Account Online.
"The results of the first six months help us look with optimism on 2015. We achieved a record profit of RON 11.8 million and we managed to increase the volume of loans by 20 percent. We will continue to be profitable and we will focus on developing customer satisfaction and innovative online services," said Emil Bituleanu, the bank's general director.
Libra Internet Bank, has a share capital of RON 193.1 million. Late last year, the bank was ranked 24 among the 40 banks in Romania, with a market share of 0.47 percent, up from 0.3 percent in 2013.
Broadhurst Investment Limited, an investment fund registered in Cyprus, controls 61.65 percent of stakes in Libra Internet Bank, followed by real estate company Romarta with 26.38 percent and Metex Big SA with 11.82 percent.
Established in 1996, Libra Internet Bank has a network of 40 branches, focusing on clients in the SME, corporate, liberal professions and agriculture categories. In May 2003, the bank became a member of the American investment group New Century Holdings (NCH), which holds 99.9 percent of the shares, through the above mentioned shareholders.
Natalia Martian