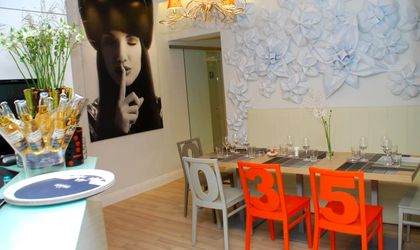 YU-KA-NYS ALTERNATIVE recently inaugurated in Bucharest's Dorobanti area an Italian restaurant, LETT'S 35, with an investment of over EUR 320.000.
The restaurant presents itself as an elegant, modern one, with minimalist decorations and a cuisine specialized in Mediterranean recipes, but also with meat, fish and seafood. With a capacity of almost 100 persons, the restaurant hosts live music evenings.
According to the owner Nicoleta Ilie, the investment of EUR 320.000 was used for renovation, furnishing, personnel and also initial food stock supplies.
Location: 35 Radu Beller, Dorobanti area. 
Oana Vasiliu