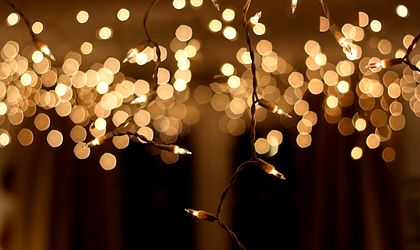 The number of Romanians who chose to travel for New Year's celebrations, either within or outside the country, has dropped by a few percentage points this year, according to data released by the Romanian Tourism Employers Federation (FPTR). Some 155,000 tourists spent EUR 36 million for their year end vacation.
Federation representatives say that trends show favorable signs for the internal market, especially in the current international context of security, our country being a safe travel destination. However, the number of people who chose to observe the year change in local resorts dropped by 3.5 percent over the previous year, while those who travelled outside the country were fewer by 5 percent.
On the internal market, balneary resorts (up 4 percent), seashore accommodation (800 travel packages, from 500 last year) and the Danube Delta (200 packages over 100 the previous year) were the ones to register increases in visitors.
Mountain resorts saw 2 percent less tourists and Romania's big cities saw a 5 percent decrease. The largest number of visitors was registered in rural tourism, reaching 52,000, but still 8 percent lower compared to the previous year.
The charges levied for the holiday period increased by an average of 5 percent over the previous year. Romanians spent over RON 140 million (some EUR 31 million) for the purchase of New Year's packages in the country, a drop of 2 percent from the previous year.
When it comes to spending, Romanians travelling abroad increased their budgets by 1.4 percent over last year, though the number of tourists dropped by 5 percent. City breaks presented less interest this year, while far away exotic destinations (Bahamas, Jamaica, Australia, Dubai) recorded increasing visitors.
More and more Romanians are starting to use online reservation systems in the detriment of travel agencies (8,200 tourists chose their services, 5 percent less y-o-y), mostly for their travel tickets and accommodation, foregoing meals and entertainment.
Natalia Martian