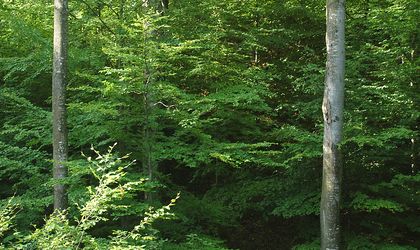 Harvested timber volumes fell by 6.2 percent, while the area on which were made regeneration works increased by 12.3 percent last year, the forest fund area increasing by 0.1 percent, according to data released on Wednesday by the National Statistics Institute (INS).
The forestry area on December 31, 2014, compared to the same date in 2013, registered an increase of approximately 0.1 percent. This increase is mainly due to various refurbishments of wooded pastures and to the introduction into the forest fund of the degraded and treeless land.
According to the INS release, the forests represent 97.6 percent of the national forestry area (the total area of forest, of afforestation land, of land that serves the needs of crop, production or forest administration, of ponds, of other forest or unproductive land, included in the silviculture plannings from January 1, 1990 or later).
In 2014 the volume of harvested timber decreased by 6.2 percent compared to 2013.
The regenerated forest area was of 29,505 hectares, 3,220 hectares more than in 2013.
Staff