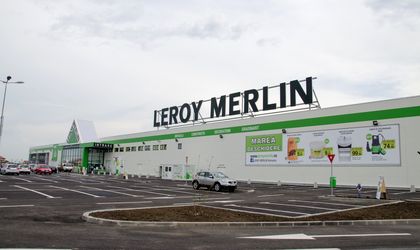 Leroy Merlin will open its second store in Cluj-Napoca on February 19, with a total surface of 12,000 square meters and offering 30,000 products on shelves, according to a company press release.
With a team of around 100 employees, the unit also benefits from a 3,000 square meter drive-in area where customers can drive and load the products in their vehicles and pay directly at the designated cash registers, a move meant to facilitate large-sized purchases, says the company.
As for the choice in city, "as we said last fall when we opened the first Leroy Merlin store in Cluj-Napoca, we are glad to become part of an ascending economic market. Cluj is becoming an important economic center of Romania, competing with Bucharest, and for us opening the second store in this city represents recognizing the economic potential of this area, which will double in the next 5-10 years," said Frederic Lamy, general director of Leroy Merlin Romania.
At the moment, Leroy Merlin has 9 stores in Romania, two of them in Bucharest, one on the Alexandria highway in Bragadiru, Ilfov, and one each in Craiova, Ploiesti, Brasov, Cluj-Napoca, Sibiu, and one in Constanta.
Andreea Tint