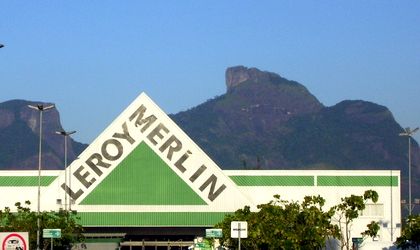 French DIY retailer Leroy Merlin opened on Friday, in Bragadiru, near Bucharest, the fifth store under its own brand, and will launch in the coming period another unit in Brasov, the company said according to Mediafax.
The store, with an area of ​​about 17,000 sqm and nearly 150 employees, is located near the bridge over Bucharest beltway, towards Bragadiru, and provides customers with hundreds of parking places.
Last week, Leroy Merlin opened in Sun Plaza shopping center, located in the South of Bucharest, the fourth store under its own brand and the second in the bauMax network, acquired in 2014.
Leroy Merlin has two stores in Bucharest (in Sun Plaza and Colosseum shopping centers) and one in Craiova (Electroputere Mall), Blejoi, near Ploiesti, and Bragadiru.
The company is part of French group Adeo and has 370 stores in 12 countries.
Austrian DIY retailer bauMax announced in July 2014 that it has reached an agreement with Adeo for the sale of 15 stores owned in Romania, through a transaction in shares.
Staff